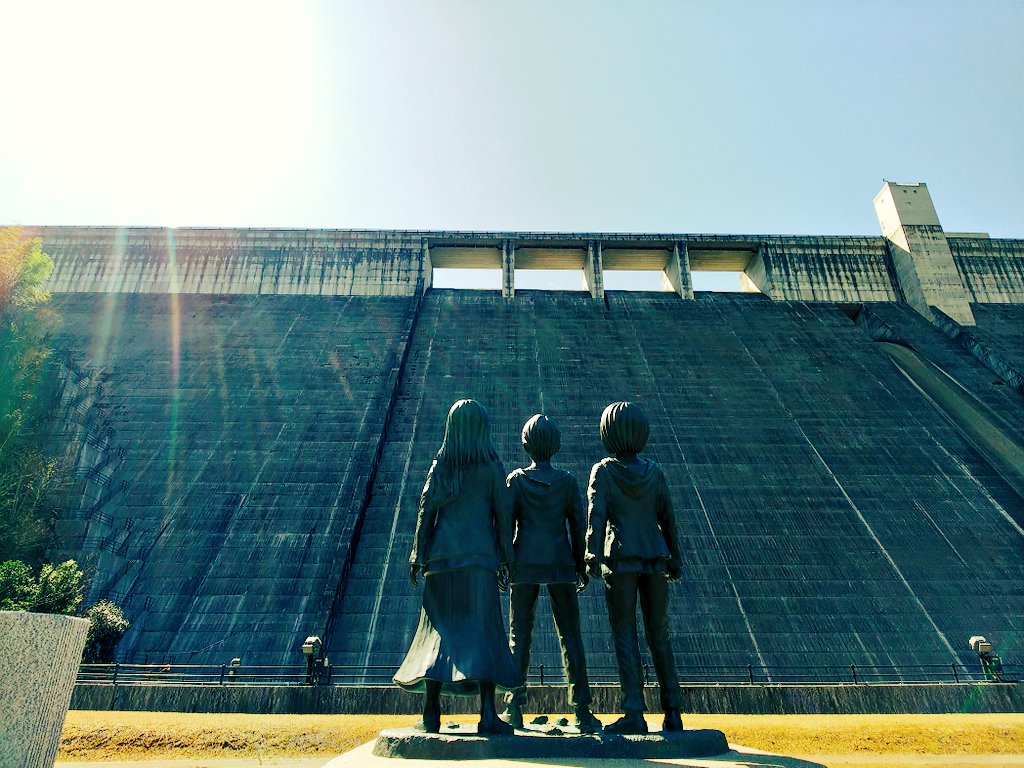 In commemoration of the 10th anniversary of the serialization of the manga "Attack on Titan (進撃の巨人)", the project "Attack on Titan in HITA" started in Hita City, Oita Prefecture, the hometown of the author, Mr. Isayama.
As the first step, "Bronze statue of Ellen Mikasa Armin" was completed at Oyama Dam (大山ダム) in 2020.



What is Hita City the hometown of the author of "Attack on Titan"?
Hita City (日田), a town in western Oita Prefecture, located in the center of northern Kyushu and adjacent to Fukuoka and Kumamoto prefectures. Hita City, which has prospered as a transportation hub since ancient times and as a production center for cedar and cypress, is a region rich in nature surrounded by mountains such as Aso.
Hajime Isayama (諫山 創), the author of the blockbuster manga "Attack on Titan," was born in Hita City.
In 2019, the cumulative circulation of books (including e-books) exceeded 100 million worldwide.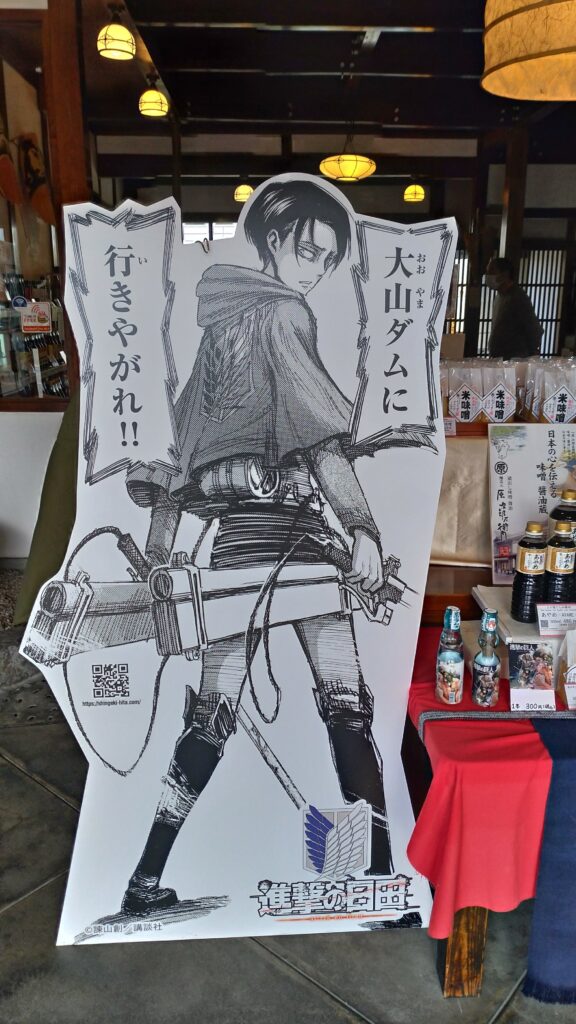 Reproduce that despair scene! Beyond the wall they look up at
The first installment of "Attack on Titan in HITA" was the installation of life-sized statues of the main character Ellen, childhood friend Mikasa, and Armin.
A project to install these statues in front of the Oyama Dam in Hita City, which looks like "Wall Maria".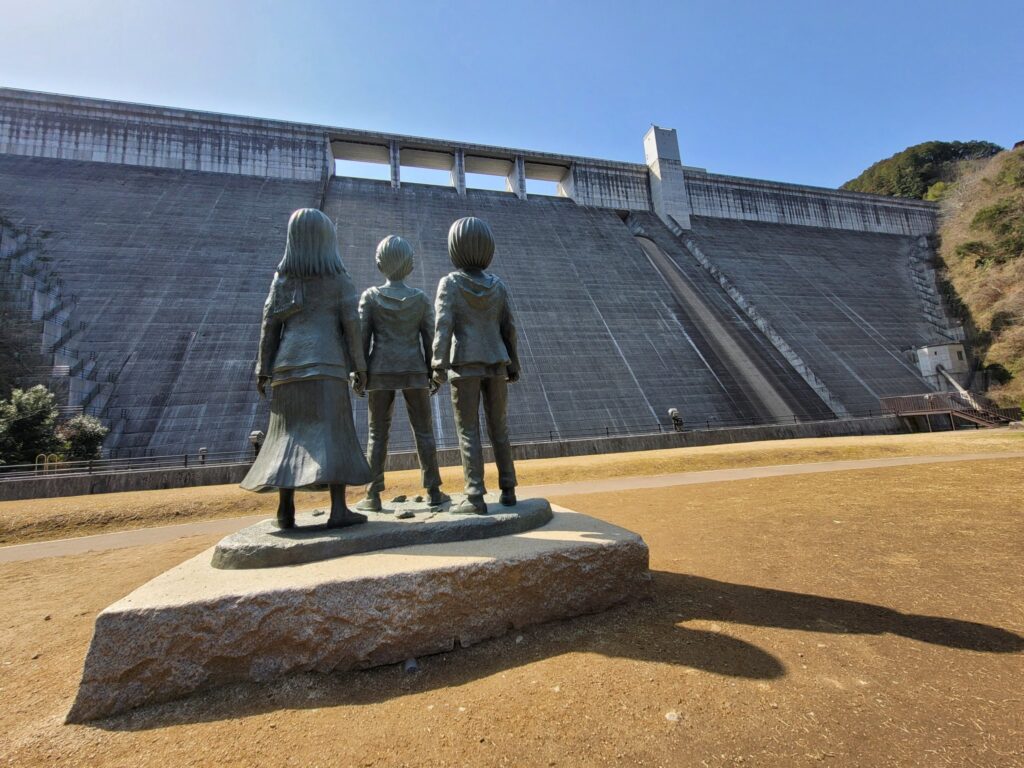 THAT DAY, THE HUMAN RACE REMEMBERED…
THE TERROR OF BEING DOMINATED BY THEM…
… AND THE SHAME OF BEING HELD CAPTIVE IN A BIRDCAGE.
The scene of the beginning of "Attack on Titan".
The place was reproduced in the Oyama Dam downstream plaza in Hita City.

The height of the Oyama Dam, which is likened to the wall of Wall Maria where the main characters live, is 94m.
It shows Ellen, Mikasa, and Armin looking up at the wall.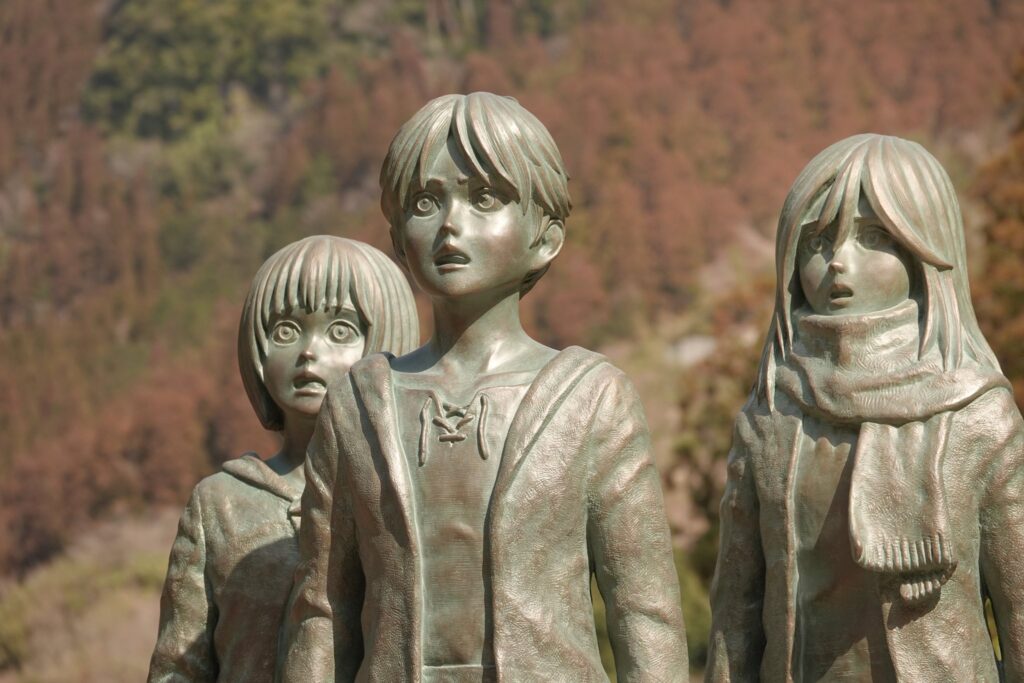 The peace of mankind in the wall that lasted 100 years.
The protagonists were pushed down to the edge of despair by the appearance of "Colossal Titan".
The expression is really real, and you will be swallowed by the world view of "Attack on Titan".

Behind them, let's look up at the dam while sympathizing with the main characters.

Don't miss the signature of the author, Mr. Isayama
The monument next to the three statues is secretly engraved with the signature and illustration of the original author, Hajime Isayama.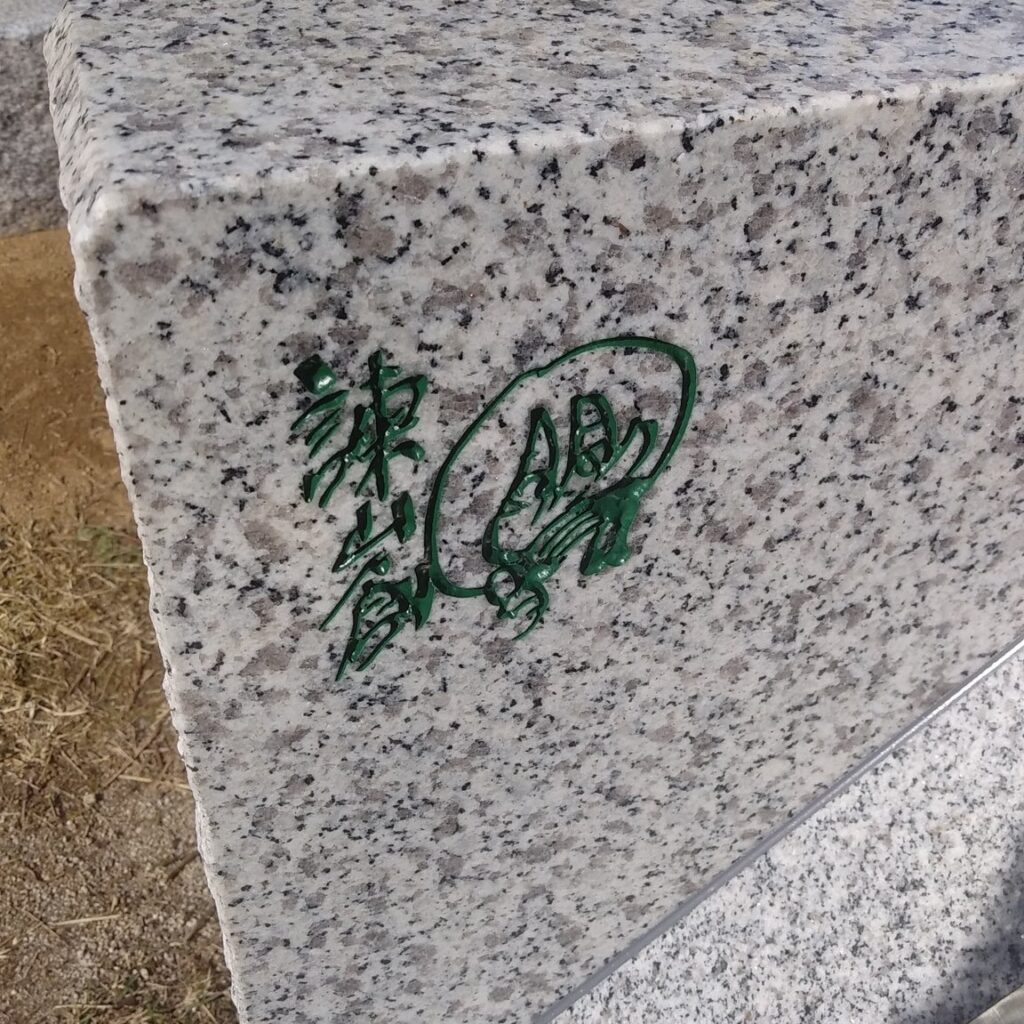 Basic information on "Attack on Titan Ellen Mikasa Armin Statue"
Information
■ Oyama Dam (大山ダム)   
address: 2991 Oyamamachi Nishioyama, Hita, Oita  
Accsess:
By car, about 20 minutes from the Hita IC on the Kyushu Expressway.
By bus, take the local bus "Tsuetate Line" bound for Tsuetate from the Hita Bus Terminal in front of JR Hita Station, and get off at the Nakagoura bus stop, and walk for about 30 minutes.
Please check the official website for the latest information.
It is a spot where you can feel the feelings of the three "Attack on Titan".
Why don't you come visit us?
Alcoholic beverage Animal Anime Anime pilgrimage April Architecture Beverage Capital Area Cherry blossom Drink Festival Flower game Hokkaido Hokuriku Huge structure Izakaya Japanese bar Japanese culture JR Kansai Kumamoto Local ramen May Mountain Nature Night view Onsen Osaka Red Shopping Shrine Spring Station Summer Superb view Sushi Susukino Temple Tohoku Tokai Tokyo train Tuna Winter