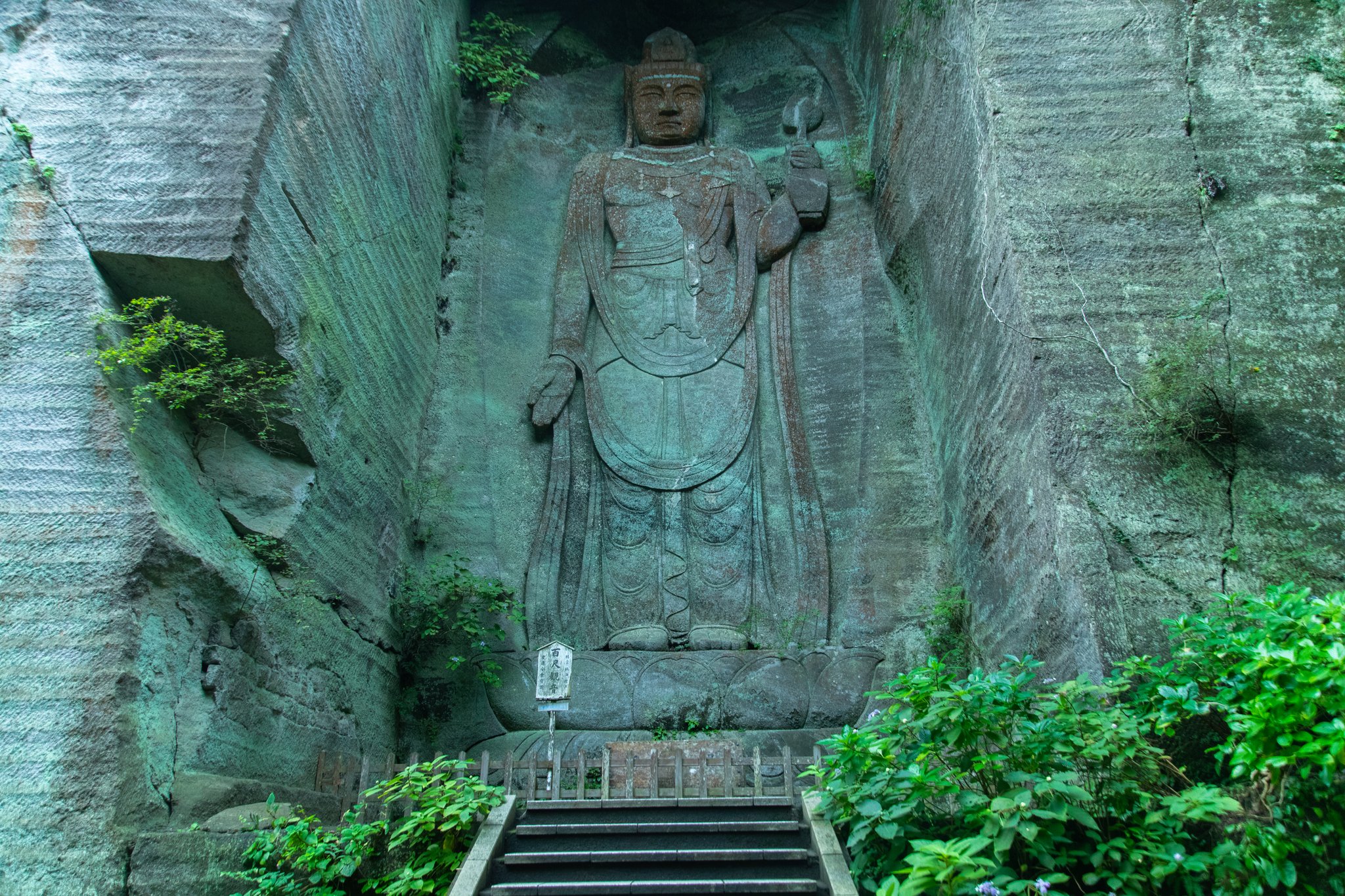 Mt. Nokogiri in Uchibo, Chiba Prefecture.
It is one of the sightseeing spots in Chiba Prefecture.
There are many cliffs and depressions on the wall, so you can enjoy the atmosphere of exploring the archeological sites!


Mt. Nokogiri is like walking through ancient ruins.
Mt. Nokogiri on the Boso Peninsula is known for producing Boso stone.
The name comes from the fact that the rock surface from which the stone was cut out is sharp like the teeth of a saw.
Above all, "Jigoku Nozoki" where the cliffs rise vertically is a spectacular view overlooking the Boso Peninsula.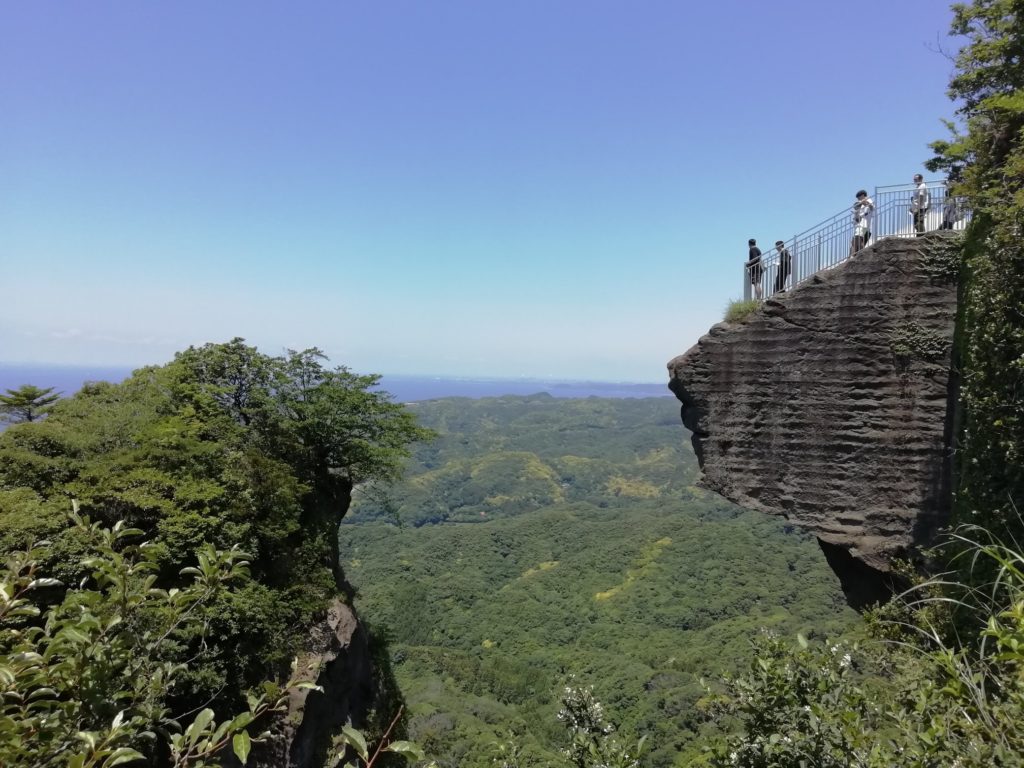 There are "Hell Nozoki", the Great Buddha, and the Kannon statue in the grounds of Nihonji temple.

If you walk up the stairs in the precincts, you will see a path in which stones have been cut out vertically.
Exciting feeling like an adventure in games and movies!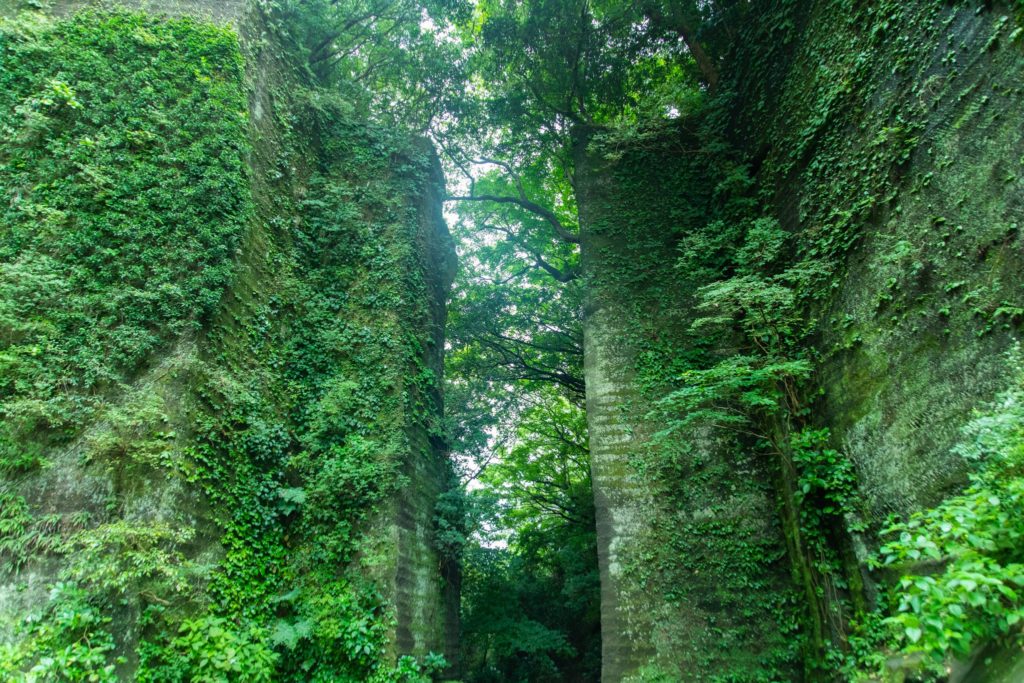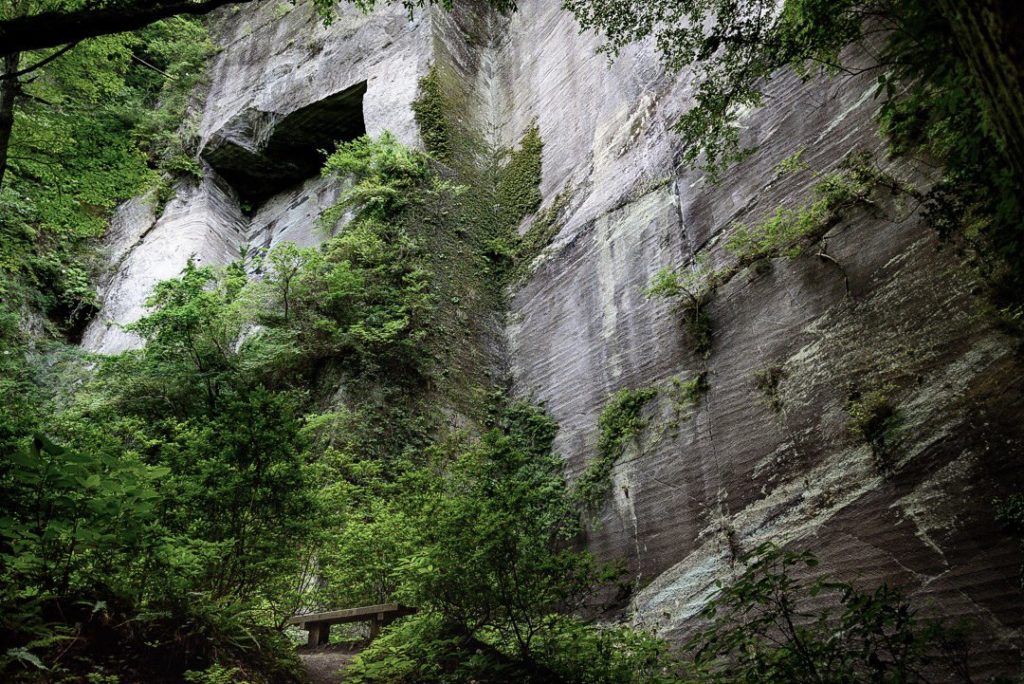 When you pass through the stone wall like a ruin, you will see "Hyakusyaku Kannon" surrounded by stones cut out at right angles!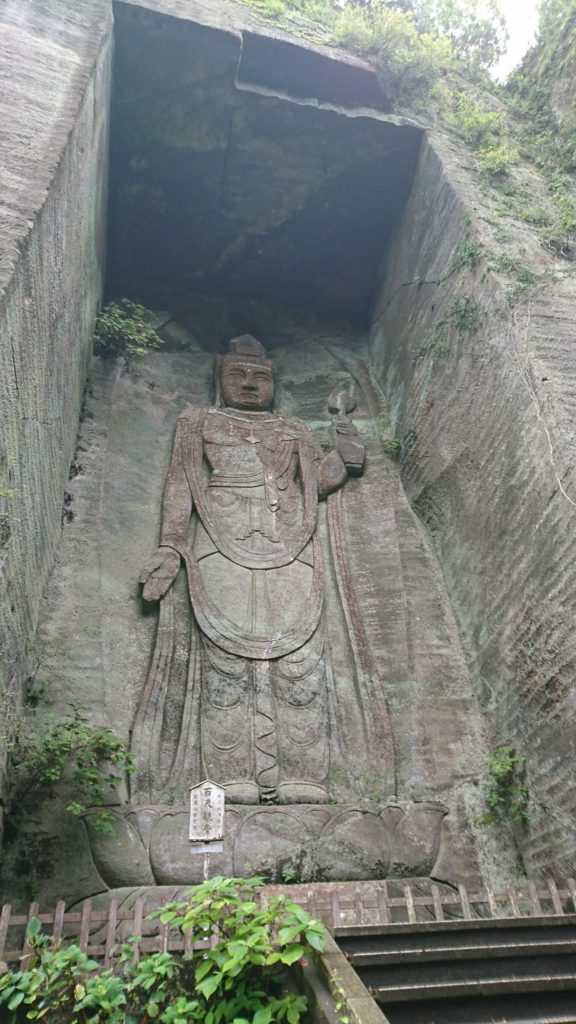 Climb up a small stone mountain and arrive at the observatory of "Jigoku Nozoki", the tip of the protruding rock!
The tip is quite narrow, so it feels like it's floating in the air …!
Looking down, it looks like hell.
If you look up, here is the endless horizon and the blue ridge of the mountain.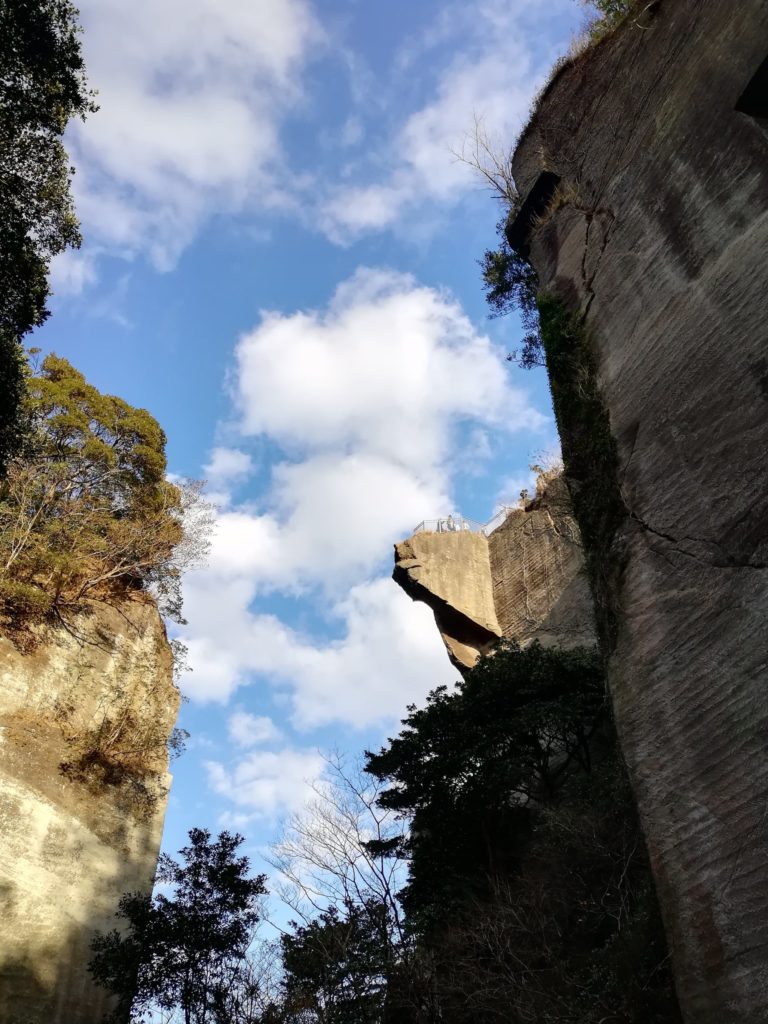 A large Buddha is enshrined in the back of the square. The height is about 31.05m.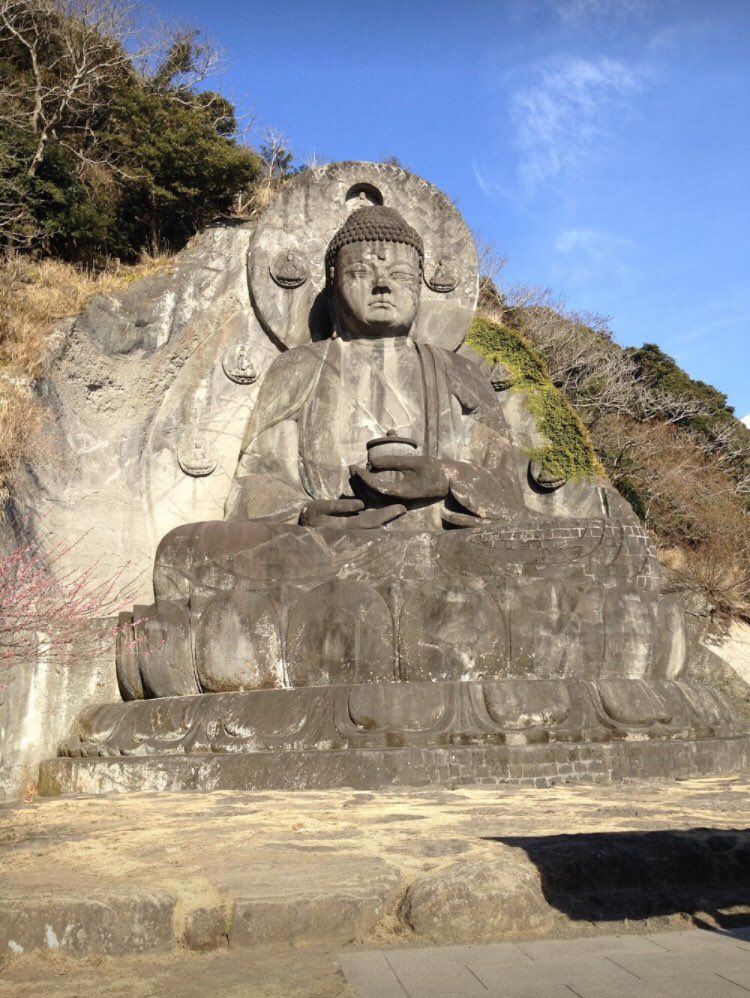 When walking to Mt. Nokogiri, please wear comfortable shoes.
After 17:00, the mountain road becomes dark. Please come with plenty of time.


How to access
If you reach Mt. Nokogiri, the ropeway is fast and easy!
A 10-minute walk from JR Hamakanaya Station (JR浜金谷駅) will reach the foot of Nokogiriyama Ropeway.
The ropeway will be out of operation in strong winds, so be careful of the weather.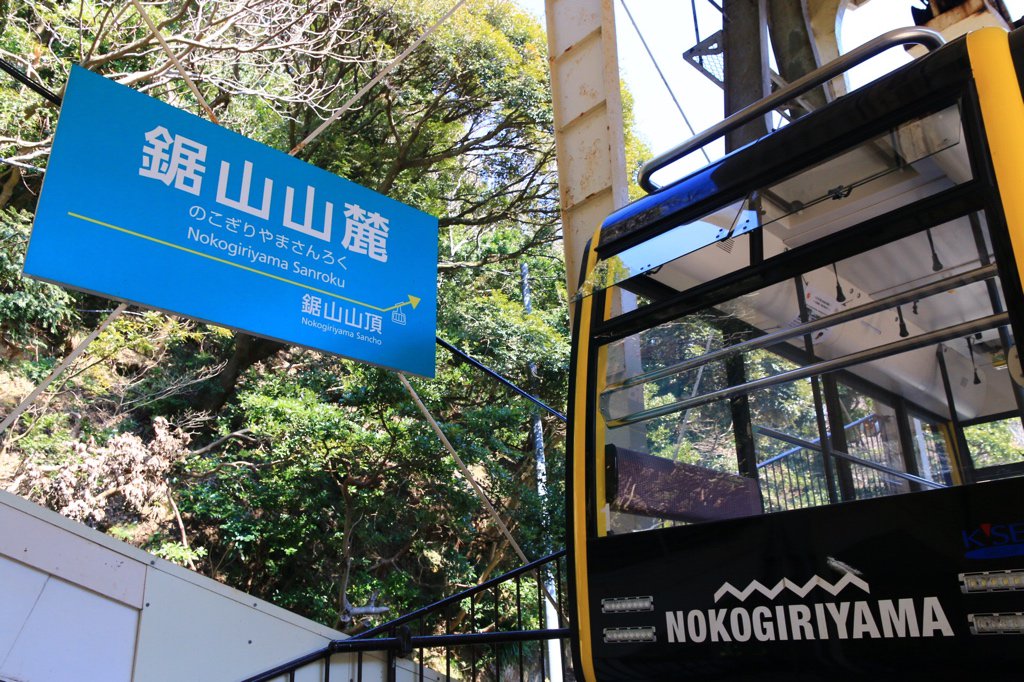 ■ Nokogiriyama Ropeway
adress: 4052-1 Kanaya, Futtsu City, Chiba
open: 9:00 close: 17:00
open: 9:00 close: 16:00 (winter: Nov. 16th – Feb. 15th)
fare: one way ¥500
round trip ¥950
■ Nokogiriyama Nihonji temple
adress: Nokogiriyama, Konan-cho, Awa-gun, Chiba
open: 8:00 close: 17:00
admission fee: ¥700
A must-visit place if you travel around Chiba!
Let's stay in Chiba! Click here for the best hotels ⇒
Best hotels
Alcoholic beverage Animal Anime Anime pilgrimage April Architecture Beverage Capital Area Cherry blossom Drink Festival Flower game Hokkaido Hokuriku Huge structure Izakaya Japanese bar Japanese culture JR Kansai Kumamoto Local ramen May Mountain Nature Night view Onsen Osaka Red Shopping Shrine Spring Station Summer Superb view Sushi Susukino Temple Tohoku Tokai Tokyo train Tuna Winter