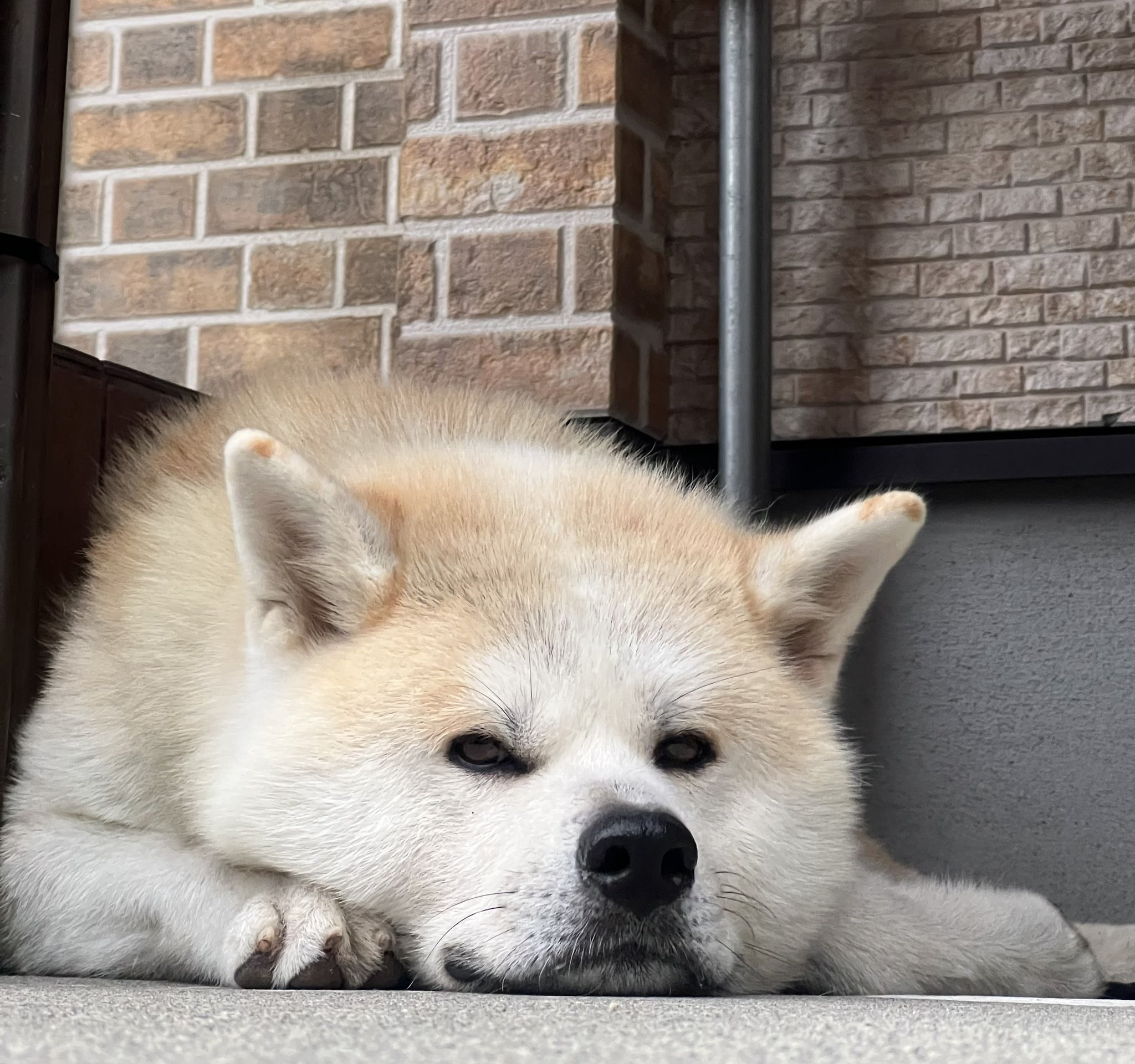 Akita Inu (秋田犬), a breed originating from Akita Prefecture in Japan, holds a special place not only in Japanese culture but also in the hearts of people around the world. In this article, we will explore the unique characteristics and history of the Akita Inu and provide information on places where you can meet these magnificent dogs in Japan.
Contents
History and Origins
Akita Inu has its roots in the ancient history of Japan, particularly in the Akita region. These dogs were originally bred for hunting, guarding, and companionship, and their lineage can be traced back for centuries. It is believed that their ancestors were brought from China to Japan, where they developed into the Akita Inu we know today.
Appearance and Characteristics
Akita Inu is known for its powerful and dignified appearance. They have a medium-sized build with a distinctive double coat. The coat comes in various colors, including red, white, and brindle, and it has a soft and fluffy texture. Their expressive faces are filled with intelligence and pride, and their tails curl gracefully over their backs.
Personality and Intelligence
Akita Inu is renowned for its unwavering loyalty and deep affection for its family. They are highly intelligent and, with proper training, become wonderful companions. However, they also possess a strong will, so consistent socialization and guidance are crucial. Furthermore, they are known for their vigilant nature, making them excellent guard dogs who protect their homes and loved ones.
Places to Meet Akita Inu
For foreigners interested in meeting Akita Inu dogs in Japan, there are several locations where you can have memorable encounters with these remarkable canines.
Akita Dog Visitor Center, Odate City
Inside the museum, there are places where you can learn about the characteristics and history of Akita inu, and you can see cute Akita inu. There is also a souvenir corner where you can buy Akita dog goods and Odate specialties.
Information
■ Akita Dog Visitor Center (秋田犬の里)   
Address: 1 Chome-13-1 Onaricho, Odate, Akita 017-0044
Opening Hours: 9:00 AM to 4:45 PM (Closed on Mondays)

Akita Inu Preservation Society, Odate City
Located in Odate City, the Akita Inu Preservation Society is dedicated to the preservation and breeding of Akita Inu dogs. They offer exhibitions and informative sessions, providing visitors with the opportunity to interact with Akita Inu dogs.
Information
■ Akita Inu Preservation Society (秋田犬保存会)   
Address: 13-1 Sannomaru, Odate, Akita 017-0897
Opening Hours: 10:00 AM to 5:00 PM (Mid-April to Mid-November)

Conclusion
Akita Inu dogs, with their beautiful appearance and loyal nature, have captured the hearts of people worldwide. They are not just a breed but a symbol of Japanese culture and pride. Meeting these incredible dogs and learning about their heritage can be a unique and heartwarming experience, providing a deeper connection to Japan's rich culture and history.
Alcoholic beverage Animal Anime Anime pilgrimage April Architecture Beverage Capital Area Cherry blossom Drink Festival Flower game Hokkaido Hokuriku Huge structure Izakaya Japanese bar Japanese culture JR Kansai Kumamoto Local ramen May Mountain Nature Night view Onsen Osaka Red Shopping Shrine Spring Station Summer Superb view Sushi Susukino Temple Tohoku Tokai Tokyo train Tuna Winter