Convenience stores are convenient places Japanese people often visit in our daily lives. However, lately, attractive products have been introduced one after another, raising the overall shopping experience to a higher level. So, let's take a closer look at the cost-effective products and services offered by Japan's top three convenience store chains. If you thought all convenience stores were the same, you might be in for a surprise!
Contents
1. Seven-Eleven (7-eleven)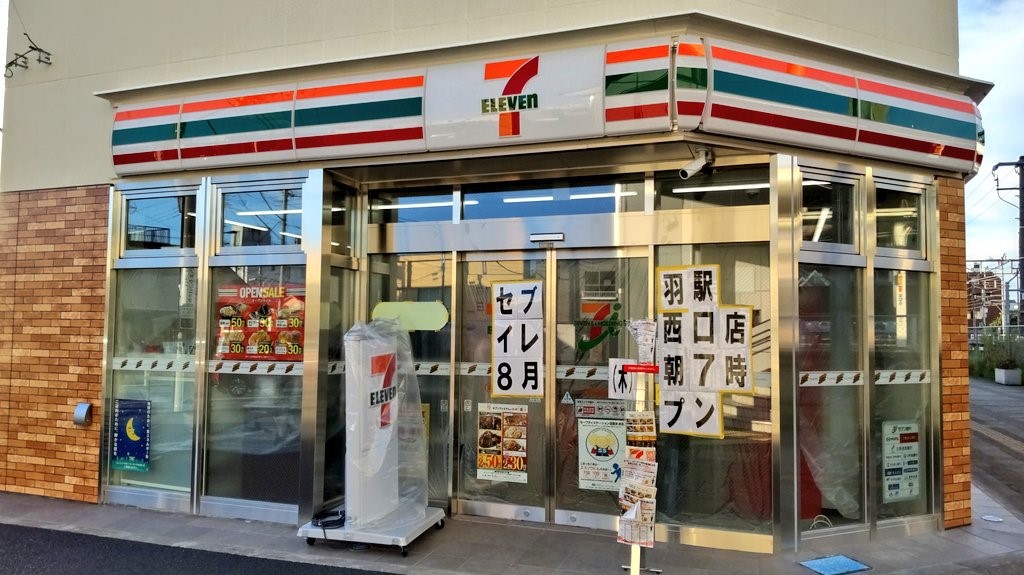 Seven-Eleven is well-known for its delicious bento boxes and sweets, and it has gained trust among customers. Its Gold Series of retort foods, noodles, frozen meals, and onigiri (rice balls) are of high quality. Notably, the "Mongolian Tanmen Nakamoto" series played a significant role in sparking the spicy ramen trend.
Private Label
One recent highlight at Seven-Eleven is their private label "Wine." The surprising affordability of these wines with a genuine taste has earned them a great reputation among regular convenience store-goers. The cost-effectiveness, especially of "Andes Keeper" (750ml), is exceptional. Even the large 3-liter box type is perfect for parties.
Also, don't miss the Seven Premium Wine. The classic "Yosemite Road" series (250ml, 720ml) offers a higher level of flavor. From red to white and even sparkling, you can select the perfect wine to pair with your meals. They also have an array of wines from renowned wineries and a "World Premiere Series" featuring French, Italian, and Japanese wines, all within the 1,000 yen range.
Furthermore, Seven-Eleven's private label snacks are not only affordable but also come in generous portions and are highly enjoyable. Their potato chips and "twist-fried" snacks are particularly popular, making it hard for customers to resist.

2. Lawson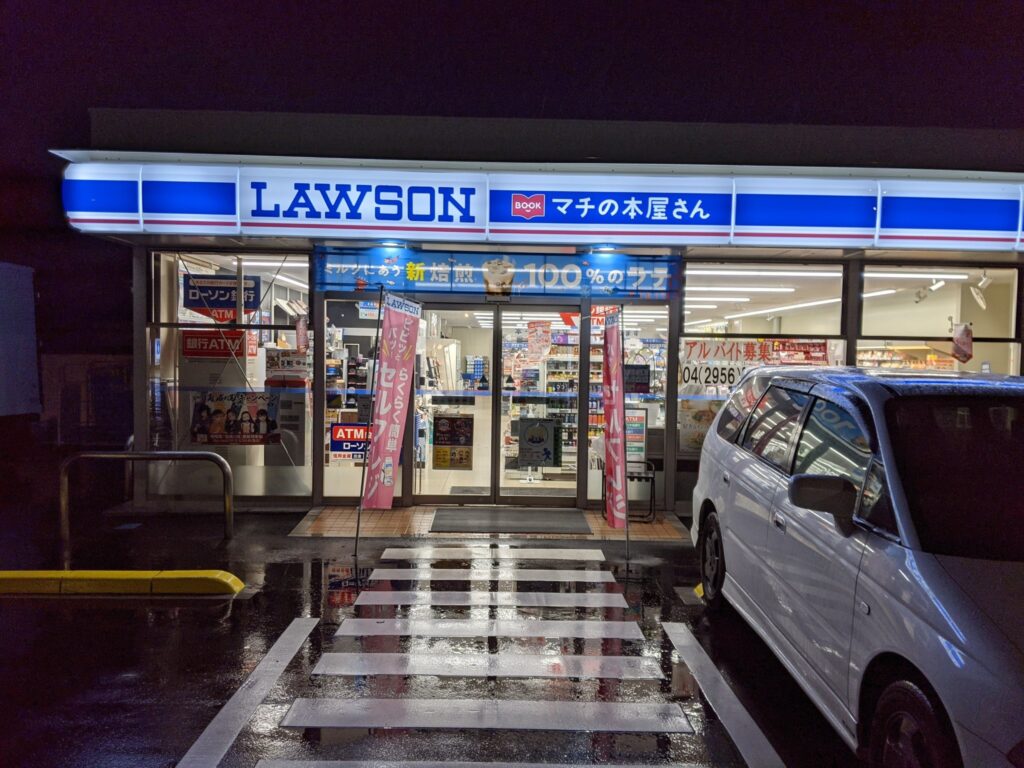 Sweets
Lawson is known for its wide variety of sweets, and exciting new products like "Bucha," which became a hit, are continually being introduced. The perennial favorite, "Premium Roll Cake," features strawberries every month on the 22nd, adding an extra touch of fun (note: strawberries are featured on the 15th if the 22nd falls on a calendar day without strawberries).
Coffee
Lawson's "Machi Café" offers an impressive selection of drinks, including lattes, vinegar drinks, fruit teas, and single-origin coffees. Even their standard blended coffee is known for its well-balanced flavor and affordability.
Additionally, every Lawson store has a mailbox, which is a subtle but convenient feature.

3. FamilyMart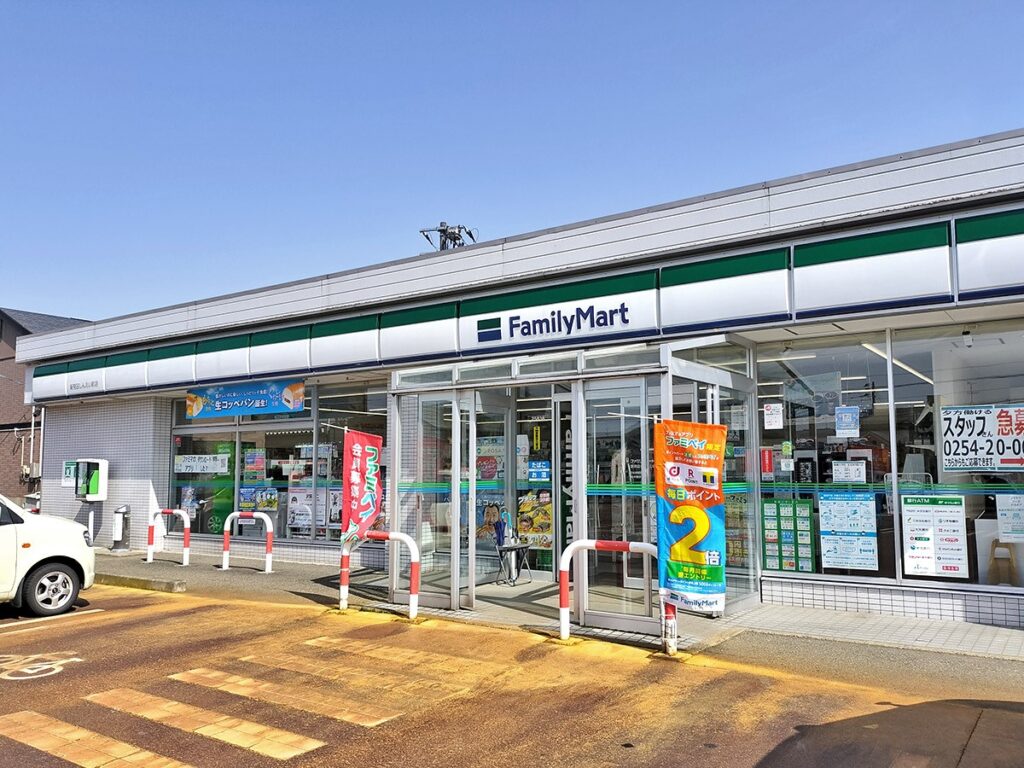 FamilyMart is known for its delicious "onigiri" (rice balls) and "chicken."
Onigiri (Rice balls)
The onigiri at FamilyMart is known for its perfect balance of filling and rice, and they offer a wide variety, including both hand-rolled and machine-rolled options. They also have onigiri made with brown rice and super barley, which are popular for their simple, natural flavors.
Frappe
When it comes to FamilyMart, think "Frappé"! With a wide range of flavors and regular limited-time offerings, you'll never get tired of them. You can further customize your frappé with options like "caramel sugar" or "cinnamon sugar" at the store, or add the separate "crispy chocolate sauce" for a personalized touch.
Chicken
Another quietly popular item is their "Salad Chicken." Made from domestically sourced chicken, it's not only delicious but also comes in various flavors such as "Kishu Nankou Ume," "Seared Spicy Cod Roe," and "Tandoori Chicken-style," providing a diverse range of choices.
Conclusion
What to Buy at Each Convenience Store?
Seven-Eleven (7-Eleven)
Seven-Eleven offers a wide range of high-quality products, from bento boxes to sweets. Their private label (PB) "Wine" is a recent standout, providing excellent value for money with a surprisingly authentic taste. Seven-Eleven is known for its variety, and their PB snacks, including potato chips and twist-fried items, are both budget-friendly and satisfying.
Lawson
Lawson's strength lies in its diverse selection of sweets, with exciting new releases like the monthly "Premium Roll Cake." The "Machi Café" offers an extensive choice of drinks, from lattes to vinegar beverages, and their blended coffee is both delicious and cost-effective. Additionally, the presence of mailboxes in Lawson stores adds to the convenience.
FamilyMart
FamilyMart is renowned for its "onigiri" (rice balls) and "chicken" products. Their onigiri, available in various forms, are known for their well-balanced fillings and rice. The "Frappé" selection is extensive, with frequent limited-time flavors and customization options. Their "Salad Chicken" is a hidden gem, offering a range of flavors and made from domestically sourced chicken.
Each convenience store chain has its unique charm, and your choice of what to buy may depend on your preferences and the specific items you're seeking. Whether you're in the mood for a quick meal, a satisfying snack, or a beverage to quench your thirst, these stores have something to offer to enhance your convenience store experience.
Alcoholic beverage Animal Anime Anime pilgrimage April Architecture Beverage Capital Area Cherry blossom Drink Festival Flower game Hokkaido Hokuriku Huge structure Izakaya Japanese bar Japanese culture JR Kansai Kumamoto Local ramen May Mountain Nature Night view Onsen Osaka Red Shopping Shrine Spring Station Summer Superb view Sushi Susukino Temple Tohoku Tokai Tokyo train Tuna Winter