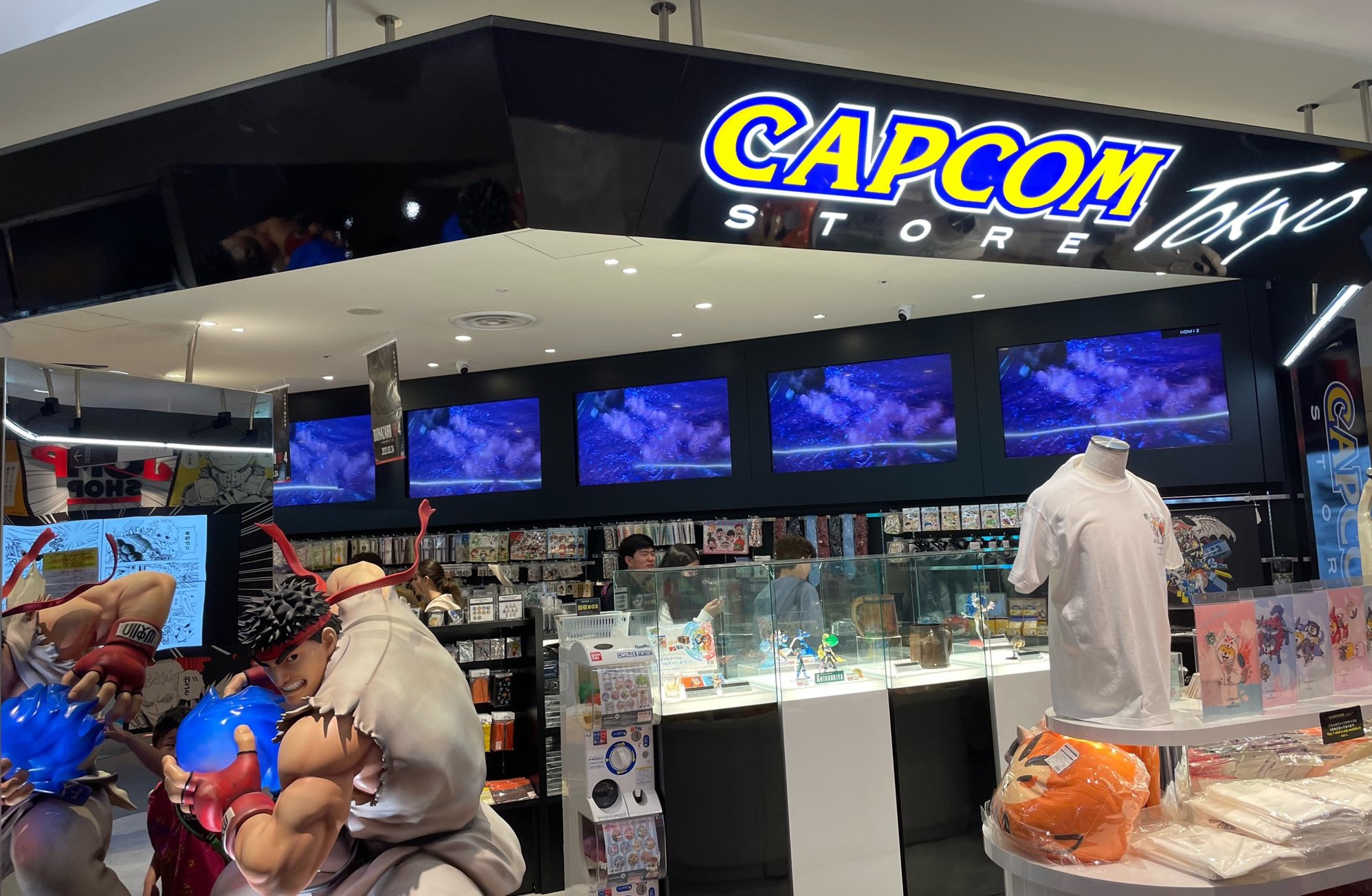 Do you know "Street Fighter", "Resident Evil" and "Mega Man"?
These are CAPCOM's game titles.
If you're a dedicated fan of CAPCOM's iconic games and characters, there's no better place to immerse yourself in the world of gaming than the CAPCOM Store. This store destination offers a treasure trove of merchandise, apparel, and collectibles that celebrate the rich history and beloved franchises of this Japanese gaming giant. In this article, we'll take a closer look at what the CAPCOM Store has to offer and why it's a must-visit for gamers.
Contents
An Overview of the CAPCOM Store
The CAPCOM Store is the official merchandise hub for all things CAPCOM. Whether you're a die-hard "Street Fighter" enthusiast, a "Resident Evil" survival horror fan, or a "Mega Man" aficionado, this online store caters to a wide range of gaming preferences. Here's what you can expect to find: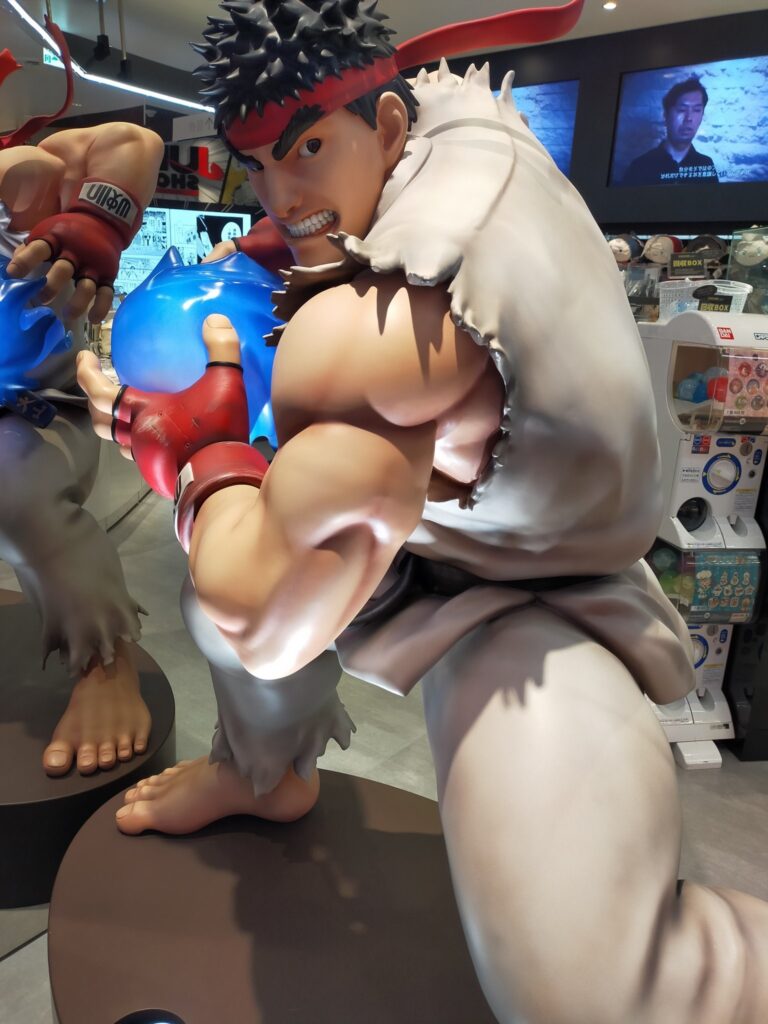 1. Apparel and Accessories
One of the standout features of the CAPCOM Store is its extensive collection of clothing and accessories. You can deck yourself out in T-shirts, hoodies, and hats featuring your favorite characters and logos from CAPCOM's games. These items allow you to proudly display your gaming passion while staying stylish.
2. Collectibles
For collectors, the CAPCOM Store is a goldmine. You can browse through a variety of figurines, statues, and plush toys inspired by CAPCOM's iconic characters. Whether you're looking for a detailed "Monster Hunter" figurine or a cute "Chibi-style" Mega Man, there's a collectible for everyone.
3. Art Prints
CAPCOM's games are known for their stunning artwork, and the store offers high-quality art prints that showcase the visual beauty of these games. You can adorn your walls with posters featuring captivating scenes and characters from games like "Resident Evil" and "Street Fighter."
4. Video Game Soundtracks
The soundtracks of CAPCOM's games are legendary, and you can relive your favorite gaming moments with official soundtracks available in various formats, including vinyl records and CDs. Listening to the music that accompanied your gaming adventures is a nostalgic treat.
5. Limited Edition Merchandise
CAPCOM frequently releases limited edition merchandise, making the CAPCOM Store a must-visit for collectors and fans looking for exclusive items. These limited releases can include special edition apparel, unique collectibles, and more.
Why Shop at the CAPCOM Store?
Official Merchandise: When you shop at the CAPCOM Store, you're guaranteed to receive official, high-quality merchandise that accurately represents the games and characters you love.
Wide Variety: The store caters to fans of various CAPCOM franchises, ensuring that you can find merchandise related to your favorite games.
Collector's Paradise: If you're a collector, the CAPCOM Store is a paradise for finding rare and exclusive items to add to your collection.
Store Locations
・ CAPCOM STORE TOKYO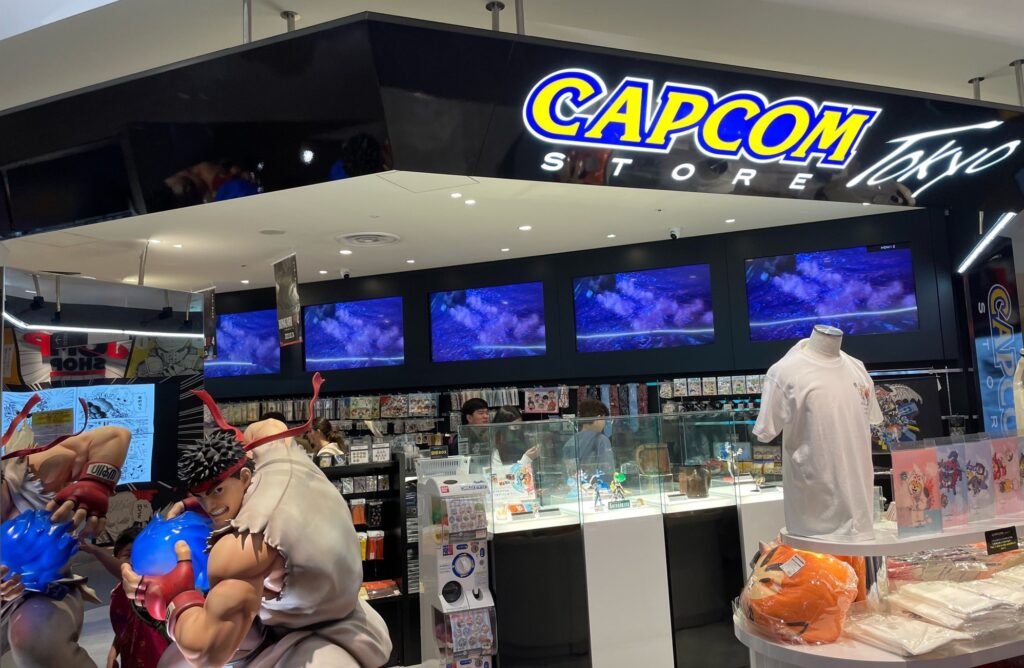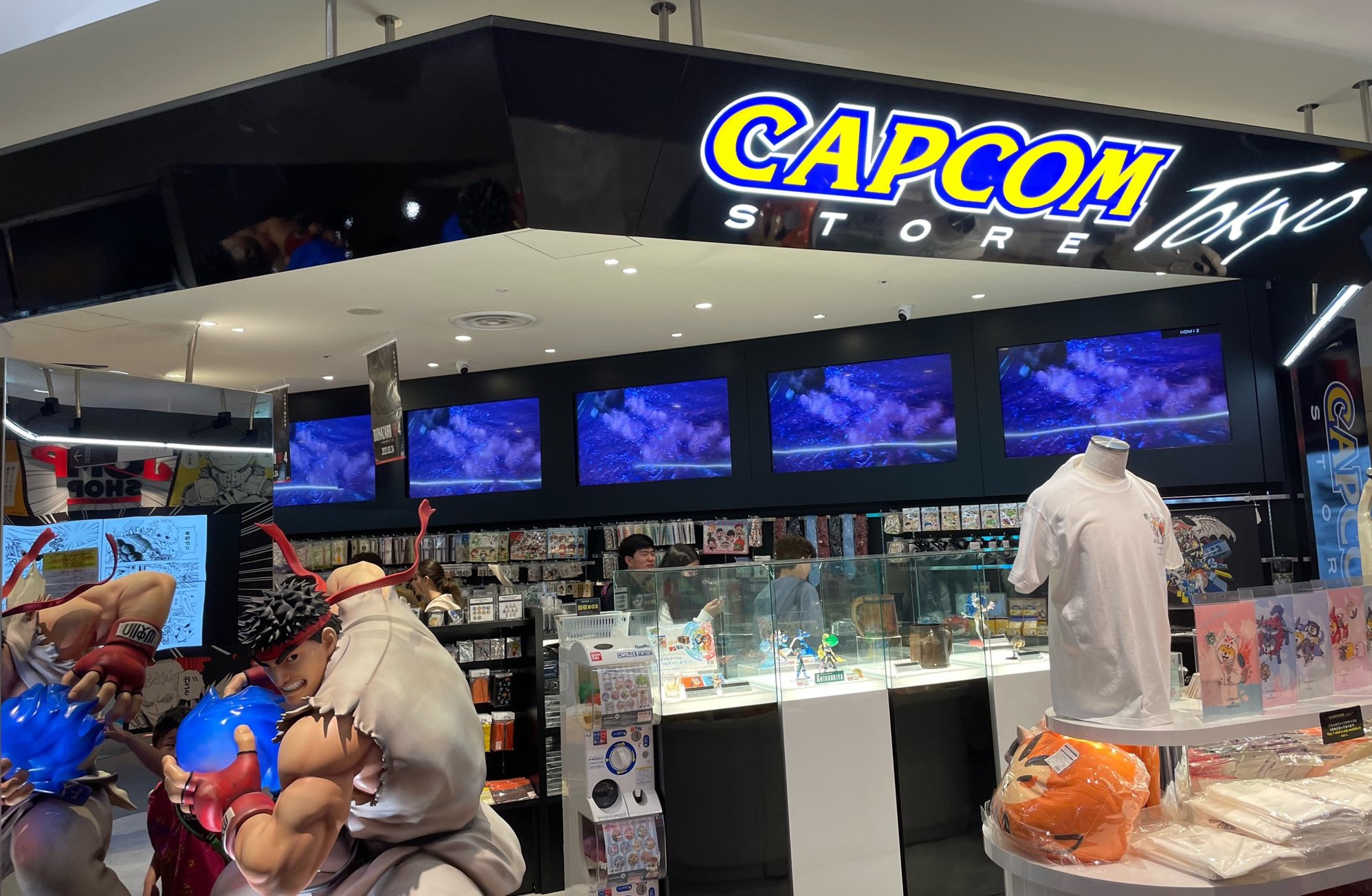 Information
■ CAPCOM STORE TOKYO   
Address: Shibuya PARCO 6F, 15-1 Udagawachō Shibuya Tokyo 150-0042
Opening Hours: 11:00 AM to 9:00 PM

・ CAPCOM STORE OSAKA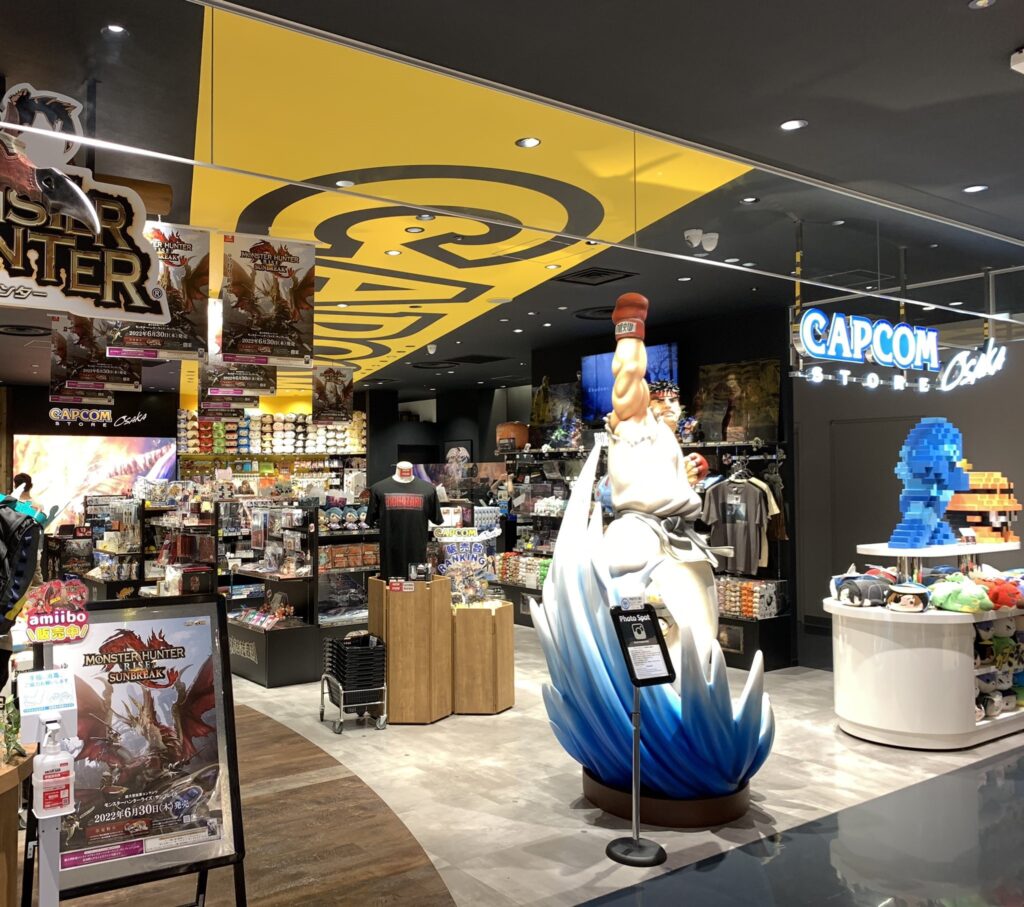 Information
■ CAPCOM STORE OSAKA   
Address: Shinsaibashi PARCO 6F, 1 Chome-7-1 Shinsaibashisuji, Chuo Ward, Osaka, 542-8501
Opening Hours: 10:00 AM to 8:00 PM

・ CAPCOM STORE & CAFE UMEDA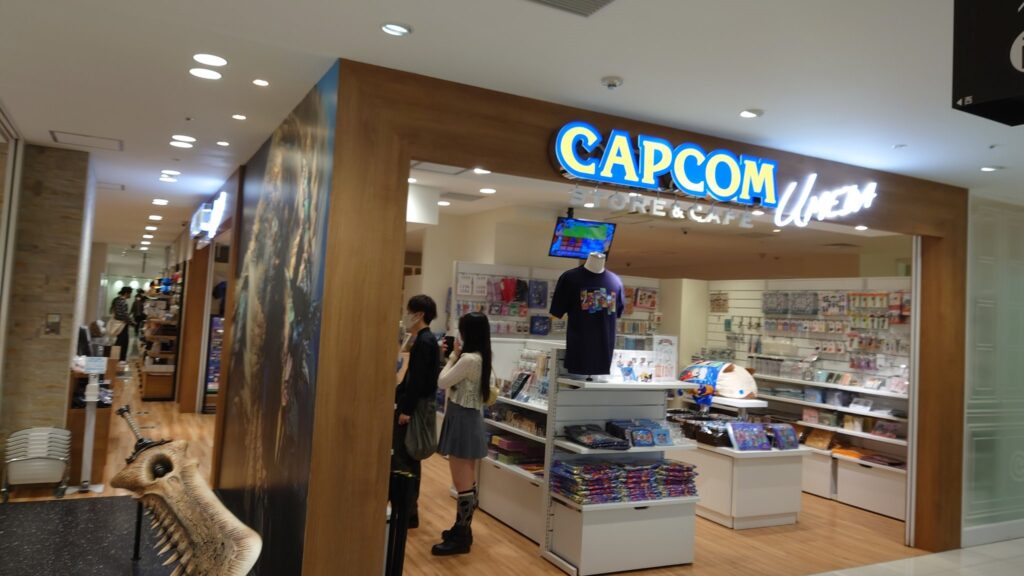 Information
■ CAPCOM STORE & CAFE UMEDA   
Address: Daimaru Umeda 13F, 3 Chome-1-1 Umeda, Kita Ward, Osaka, 530-8202
Opening Hours: 10:00 AM to 7:00 PM

Conclusion
The CAPCOM Store is more than just a place to buy merchandise; it's a hub for gamers to connect with their favorite franchises and characters. Whether you're looking to express your passion through clothing, decorate your space with gaming art, or add to your collection of memorabilia, the CAPCOM Store has something special for every gaming enthusiast. So, dive into the world of CAPCOM and bring your gaming fantasies to life with their official merchandise.
Alcoholic beverage Animal Anime Anime pilgrimage April Architecture Beverage Capital Area Cherry blossom Drink Festival Flower game Hokkaido Hokuriku Huge structure Izakaya Japanese bar Japanese culture JR Kansai Kumamoto Local ramen May Mountain Nature Night view Onsen Osaka Red Shopping Shrine Spring Station Summer Superb view Sushi Susukino Temple Tohoku Tokai Tokyo train Tuna Winter