Oma, Aomori Prefecture, located in the northernmost part of Honshu, is famous for tuna.
It is a luxury item that is traded at a high price in the Toyosu market, Tokyo and often surprises the world at that price.
However, if you go to Oma Town, you can get plenty of fresh tuna at a reasonable price.


About Oma's Tuna
Oma's bluefin tuna are originally found in the Pacific Ocean.
It is a tuna that came to the Tsugaru Strait between Hokkaido and Aomori in search of saury, sardines, and plankton that ride on the currents that flow around Japan such as the Kuril Current , the Tsushima Current, and the Japanese Current.

The Tsugaru Strait has a very strong current from west to east, and the tuna that pass through it inevitably tightens.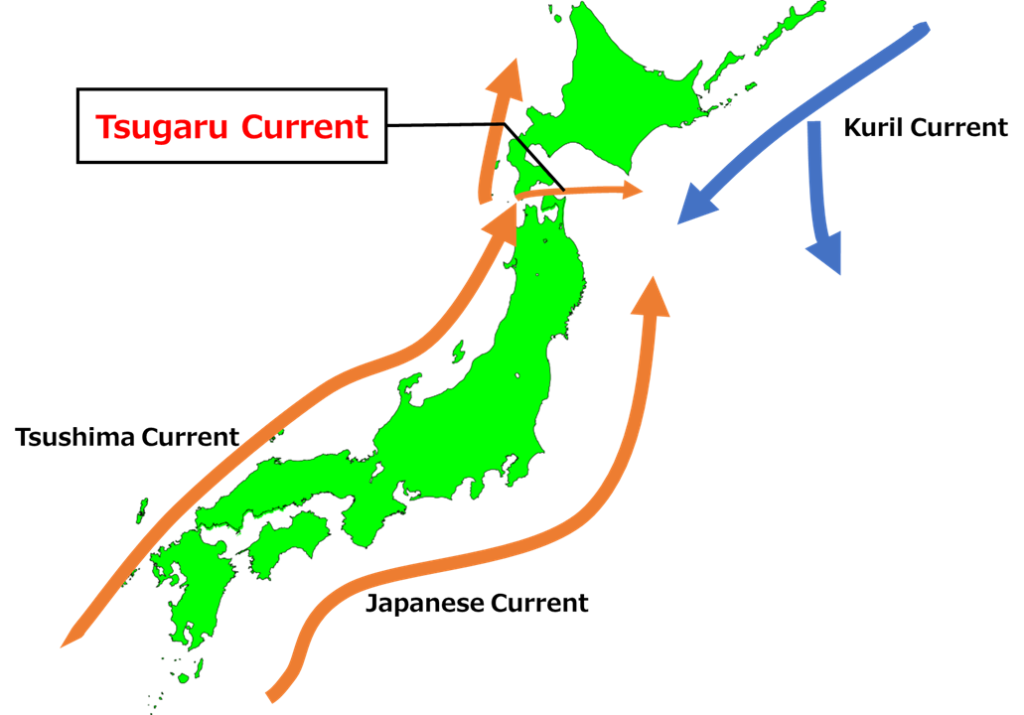 In addition, as the temperature of seawater decreases as winter approaches, fat will continue to rise.
The reason why this fat melts in the mouth of medium and large toro.

Furthermore, the fishing of bluefin tuna in Oma is single‐hook fishing.
This is why it's delicious!
Normal tuna is longline fishing, but this fishing puts a great deal of stress on the tuna that have been caught together, and the tuna that will die unless you keep swimming because you have to wait until it is frozen will die. .
On the other hand, single‐hook fishing tuna is lifted and frozen one by one, so you can immediately freeze a healthy tuna.

If you want to know the details of tuna parts, please see this article.


The shops where you can eat tuna from Oma
It is delicious at any time, but the season is around September to December.
Please eat for the season!

Let's enjoy the tuna of Oma!

1.Hama zushi (浜寿司)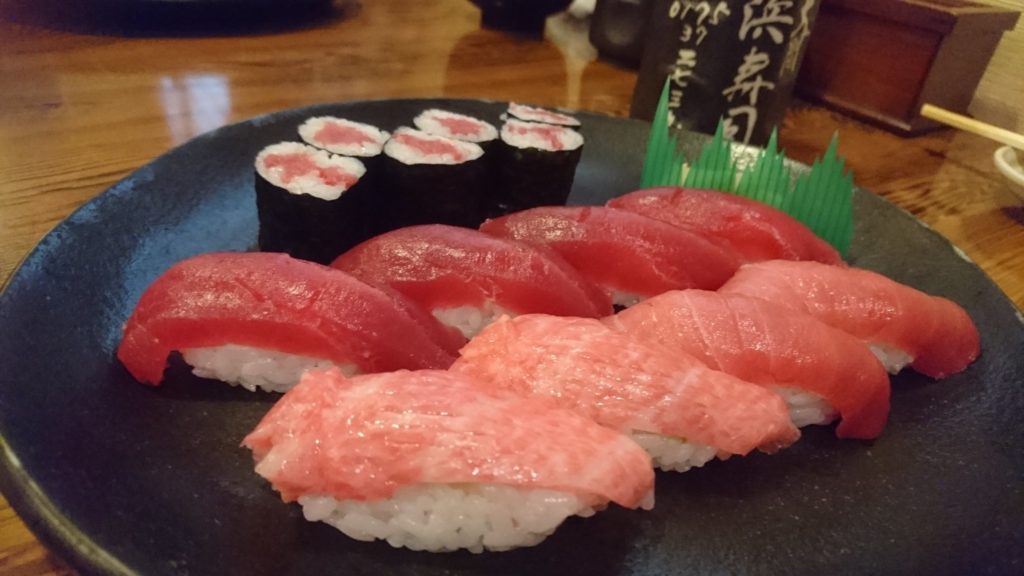 It is a long-established store for over 50 years.
It is a popular restaurant that is visited by many people from afar because you can enjoy the finest tuna.
The sushi "Bluefin Tuna Nigiri Assorted" made with only tuna is the most recommended for those who come to Oma's tuna.
You will be fascinated just by looking at the gorgeous contents of 2 pieces of large toro, 2 pieces of medium toro, 4 pieces of red meat and 1 piece of tuna sushi roll.
Hama zushi (浜寿司)
adress: Oma-69-3 Oma Oma Shimokita-gun Aomori
open: 11:00 close: 21:30
closed: no fixed holidays


2.Kaikyoso (海峡荘)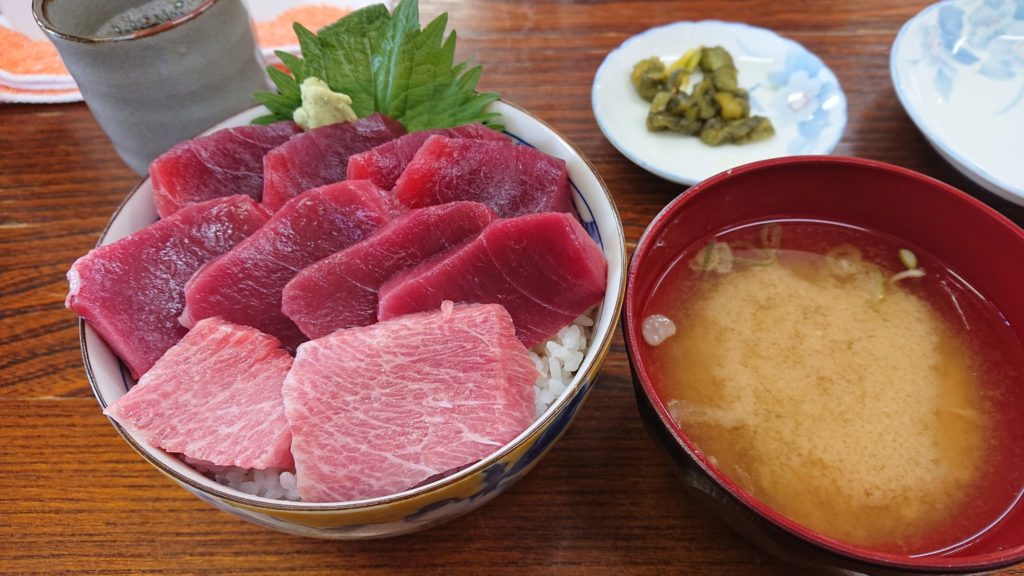 You can also eat at a guesthouse run by a fisherman.
Here, it is popular that you can get fresh seafood at a reasonable price.
It is often crowded, so it is recommended to come to the store early.
You can eat Oma's tuna.
We recommend the "tuna bowl", which has a great tuna spread all over the bowl.
Kaikyoso (海峡荘)
adress: Omataira-17-734 Oma Oma Shimokita-gun Aomori
closed: Closed in winter from November to mid April


3.Maguro Chohomaru (まぐろ長宝丸)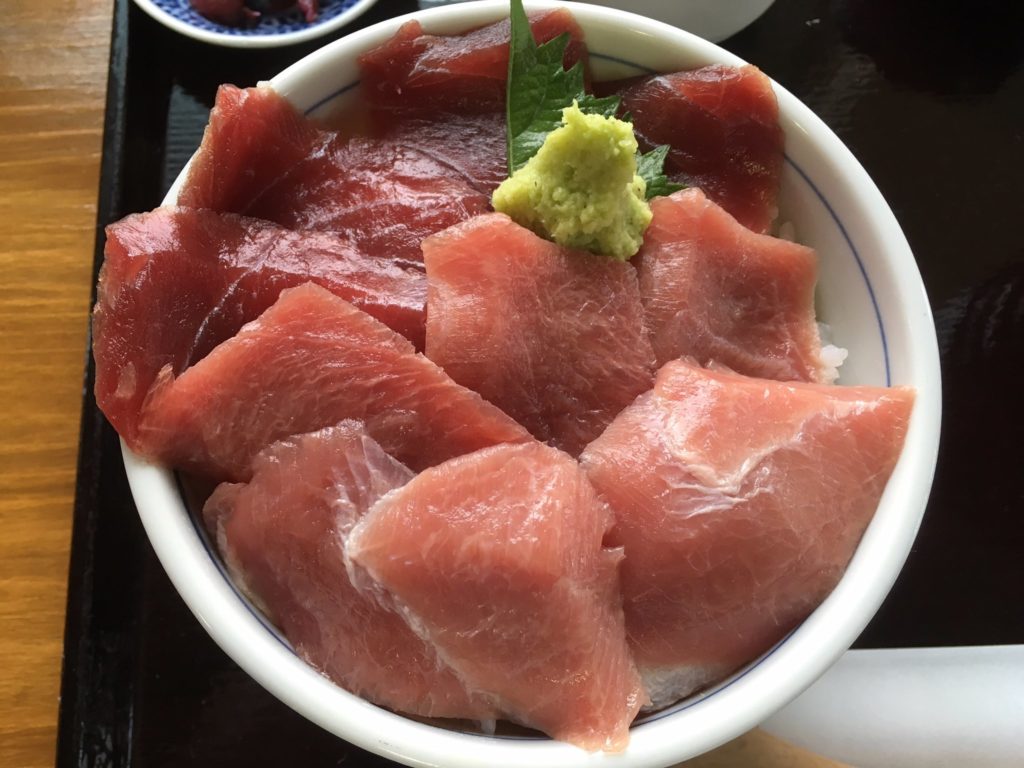 It is a shop that provides customers with the tuna landed from their own ship.
Using the latest freezing technology, you can eat delicious tuna even outside the season.
In the tuna bowl, thickly sliced large toro, medium toro, and red meat are still served.
Maguro Chohomaru (まぐろ長宝丸)
adress: 116-2 Kusatsu Agatsuma-gun Gunma
open: 11:00 close: 14:30
closed: no fixed holidays


4.Kamome (お食事処 かもめ)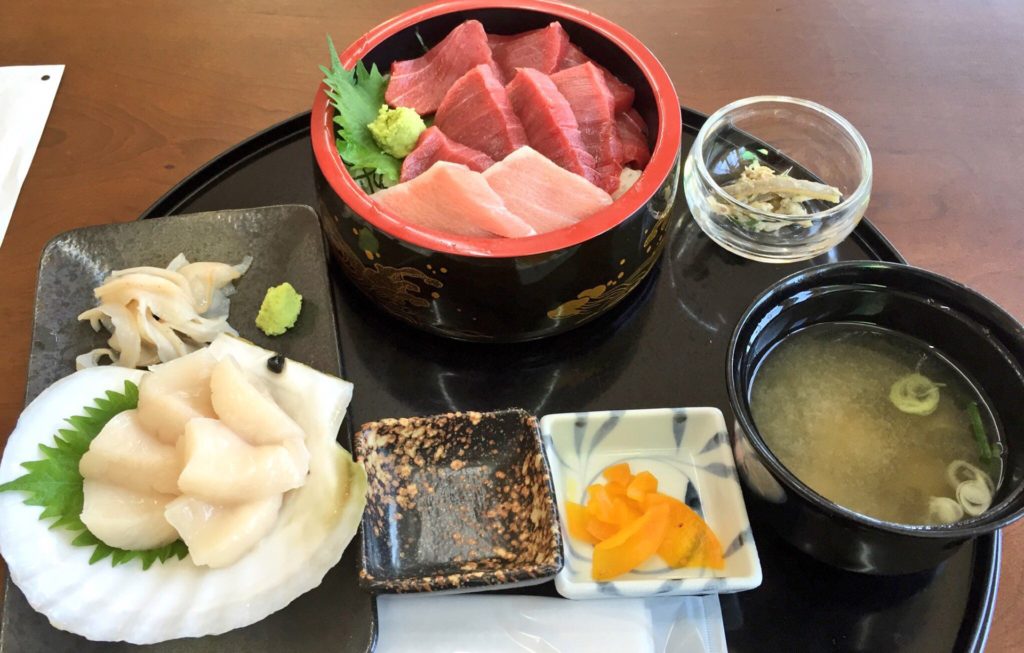 "Kamome" is a restaurant where you can enjoy the fresh seafood of the Tsugaru Strait, centering on the finest tuna of Oma.
Here you can enjoy a variety of bowl menus!
Let's eat tuna to the full!
Kamome (お食事処 かもめ)
adress: 116-2 Kusatsu Agatsuma-gun Gunma
open: 9:00 close: 16:30
closed: Open throughout

A must-visit place if you travel around Aomori!
Let's stay in Aomori! Click here for the best hotels ⇒
Best hotels
Alcoholic beverage Animal Anime Anime pilgrimage April Architecture Beverage Capital Area Cherry blossom Drink Festival Flower game Hokkaido Hokuriku Huge structure Izakaya Japanese bar Japanese culture JR Kansai Kumamoto Local ramen May Mountain Nature Night view Onsen Osaka Red Shopping Shrine Spring Station Summer Superb view Sushi Susukino Temple Tohoku Tokai Tokyo train Tuna Winter