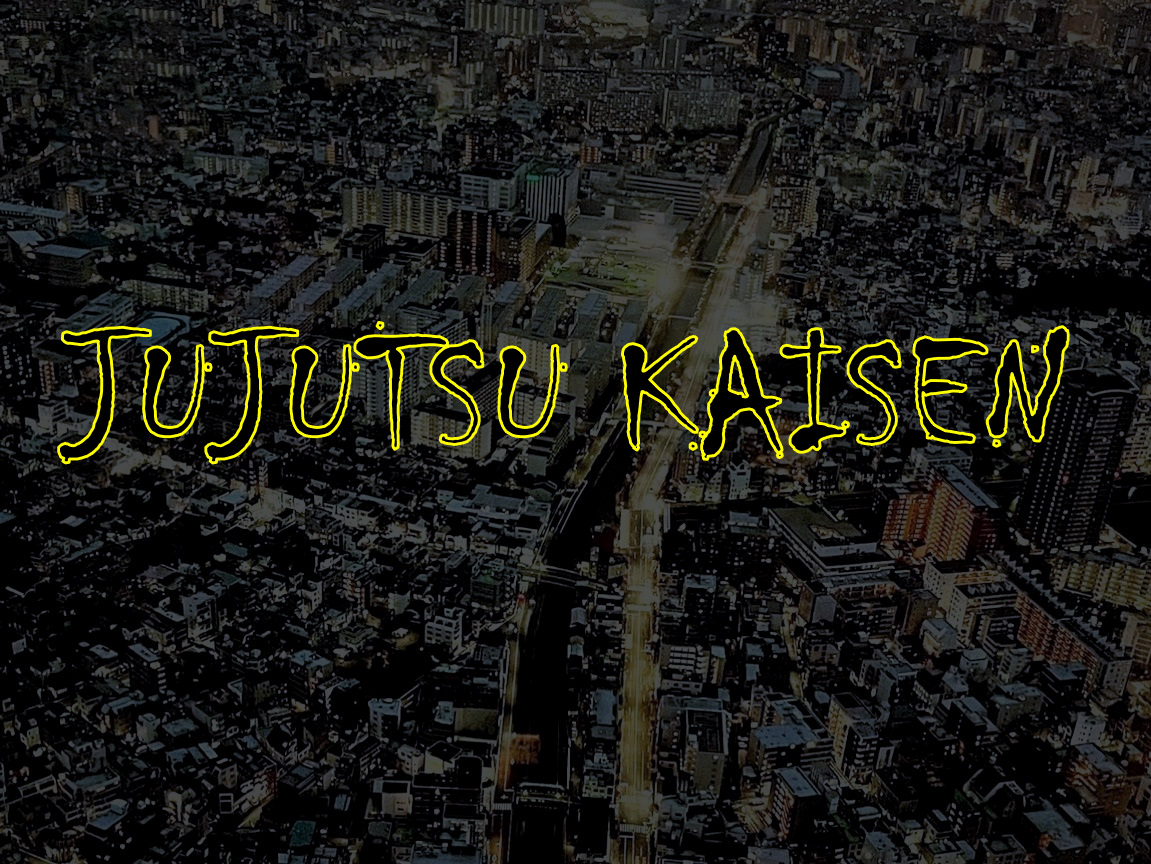 "JUJUTSU KAISEN" is a work by Gege Akutami, which has been serialized in Weekly Shonen Jump since the 14th issue of 2018.
It is a story of a dark fantasy battle that depicts the battle of a Jujutsu Sorcerer who uses Cursed techniques to exorcise monsters and Cursed Spirits born from negative human emotions.
1. Opening theme of the first season of the anime Jujutsu Kaisen "Kaikai Kitan"

First of all, the OP theme "Kaikai Kitan", which became a hot topic, will be introduced.
It's a cool video and it's a very popular opening theme, and there are many real places.
Introduced in order of appearance.

2. Location of 10 scenes
①Sendagaya Tunnel (千駄ヶ谷トンネル)
@ Tokyo
The actual place that first appears at the opening is the Sendagaya Tunnel.
This is a scene where Megumi Fushiguro appears.
The actual tunnel looks like this.
Looking at this, it looks like an ordinary tunnel.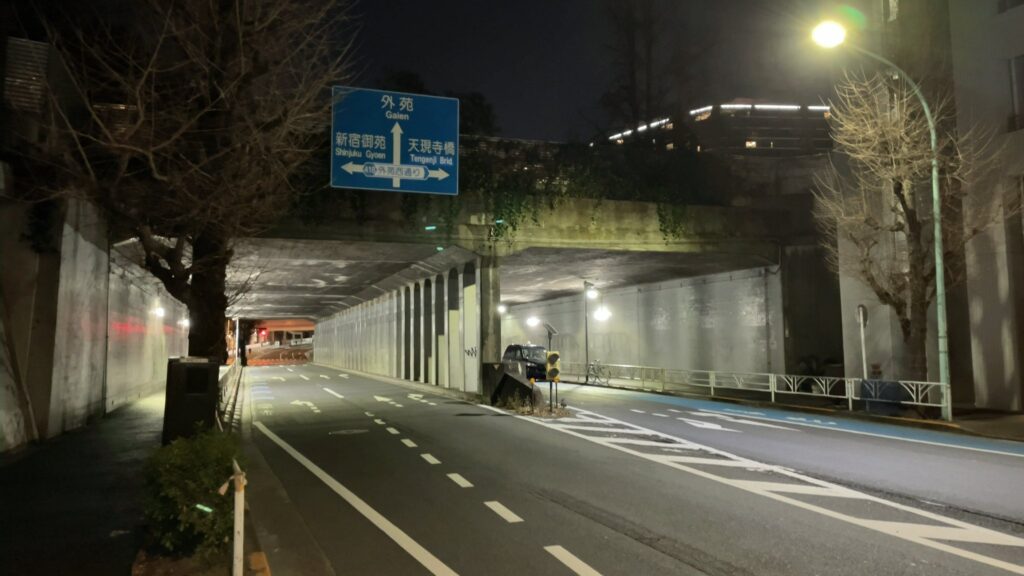 However, for various reasons, this tunnel is called one of the leading psychic spots in Tokyo.
The eastern "Sendagaya Tunnel", which opened in March 1964, is a short tunnel with a total length of 61 m.
What is unusual is the tunnel that opened under the temple graveyard!
In other words, it's a tunnel under the temple graveyard.
The graveyard was rebuilt because the roads were improved in time for the 1964 Tokyo Olympics.
Perhaps because of that, there are constant sightings of strange phenomena and ghosts.
There are rumors such as "a spirit in a white dress" and "a bloody woman hanging upside down", which is often introduced in the media.
"Jujutsu Kaisen" is a dark fantasy that depicts the battle of a magician who uses magic to exorcise monsters and spirits born from negative human emotions, so it's a perfect place.
If you like scary things or are tolerant, please take a picture at the sacred place.
Information
   address: 2 Chome-21 Jingumae, Shibuya City, Tokyo 150-0001
②Azabu Tunnel (麻布トンネル)
@ Tokyo
Next, the place where Nobara Kugisaki stands is Azabu Tunnel.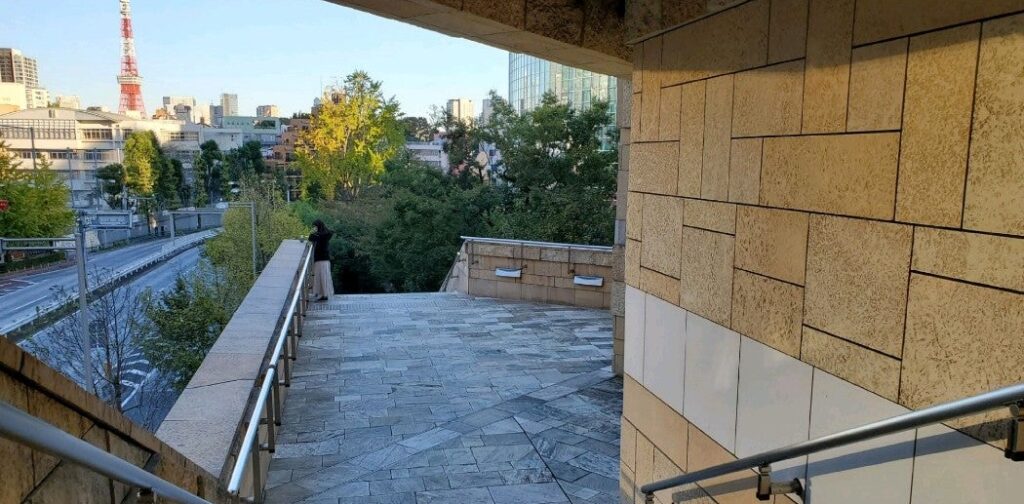 Here is the actual photo.
Rather than inside the tunnel, I went up the stairs on the side.
It is on the ring road 3 on the Mori Garden side of Roppongi Hills.

The Azabu tunnel has long been unfinished and has been loved by some as a "ruined tunnel", but the Roppongi tunnel was opened and connected.
A place known as a psychic spot in the 1980s.
There was little traffic, and it wasn't as beautiful as it is now, but rather like a ruin.
The Roppongi Tunnel was finally opened in 1993, and it became possible to pass under Roppongi Dori at a stretch from the direction of Azabujuban to the road connecting the Aoyama Bochi-Shita and Aoyama 1-chome.
Information
   address: 6 Chome Roppongi, Minato City, Tokyo 106-0032
③Nagatacho Station (永田町駅)
@ Tokyo
In the next scene, one of the main characters, Toge Inumaki, will appear. It is a scene going down a long escalator.
Escalator for Nagatacho Station Yurakucho Line, Parliament Building.
At the exit of Nagatacho Station in the direction of the Parliament Building, there is the Prime Minister's Office, which is famous as a psychic spot as "ghosts appear".

Please note that it is the Yurakucho line, not the Hanzomon line.
Information
   address: 1 Chome-11-28 Nagatachō, Chiyoda City, Tokyo 100-0014
④Ueno Zoo (上野動物園)
@ Tokyo
Next is a surreal scene where "Panda" is staring at a panda.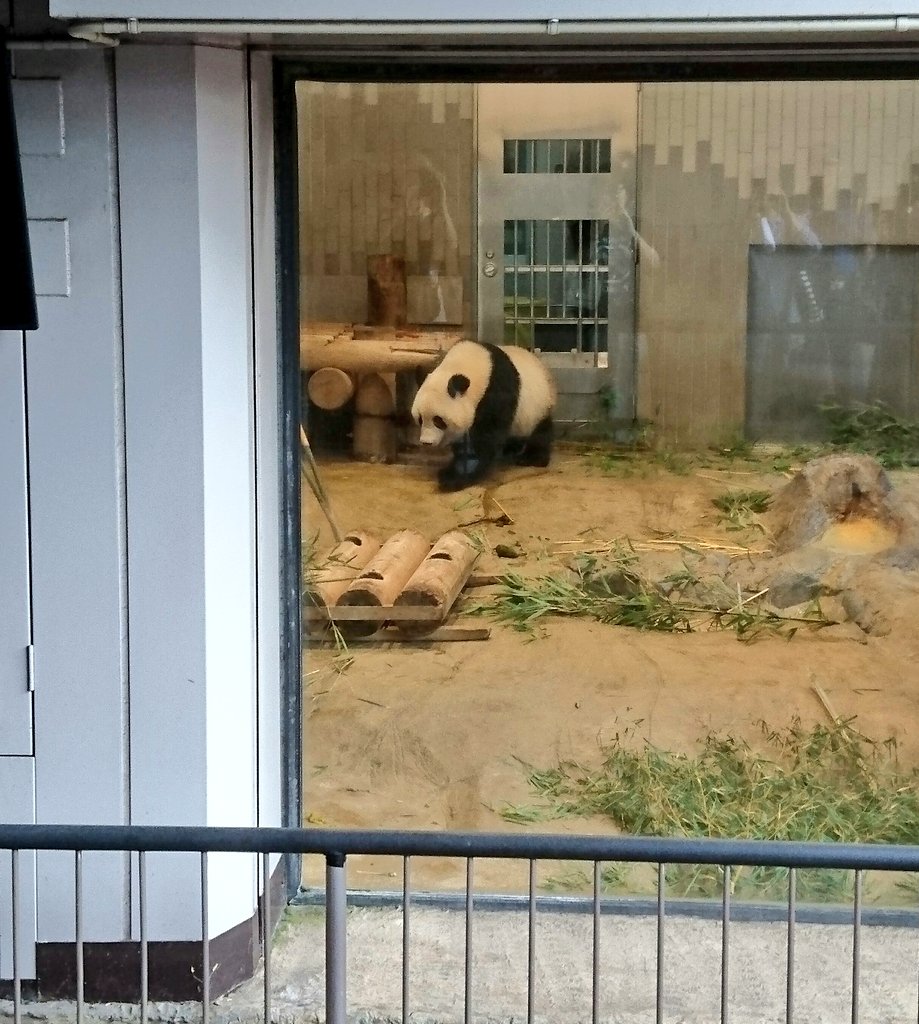 Ueno Zoo is not a ghost spot, but the neighboring Ueno Park is a famous ghost spot.
The war dead of the "Ueno War" that broke out in the early Meiji era are memorialized.
Panda may have stopped by after worshiping the spirits at Ueno Park 🐼
Information
   address: 9-83 Uenokoen, Taito City, Tokyo 110-8711
⑤Nicolai Bergmann NOMU
@ Tokyo
Next up is Kento Nanami, a Jujutsu Sorcerer.
A scene of taking a break in a fashionable café.
The café is attached to Nicolai Bergmann's store, known for its innovative and contemporary flower design, and serves Danish cuisine from Nicolai Bergmann's hometown.
It's a shop that Danish quarter Nanami seems to like.

Unfortunately, the round table that appears in the opening theme has already been removed.
Information
   address: 〒107-0062 Tokyo, Minato City, Minamiaoyama, 5 Chome−7−2
⑥Otaguro Park (大田黒公園)
@ Tokyo
It is a scene of Maki Zenin.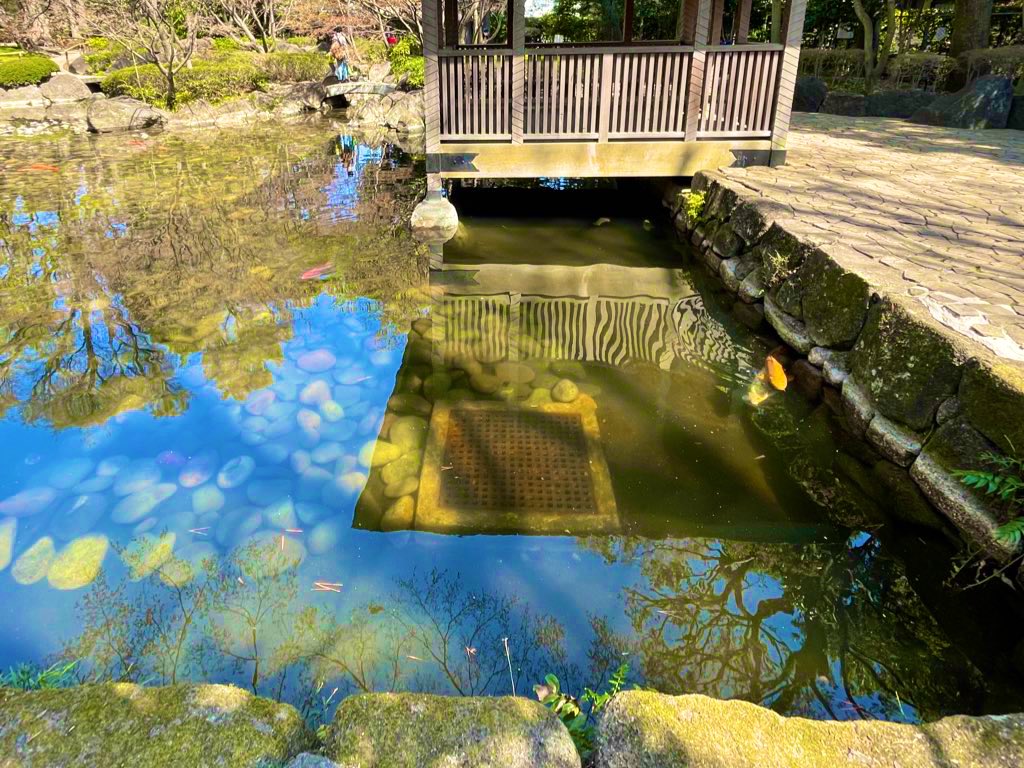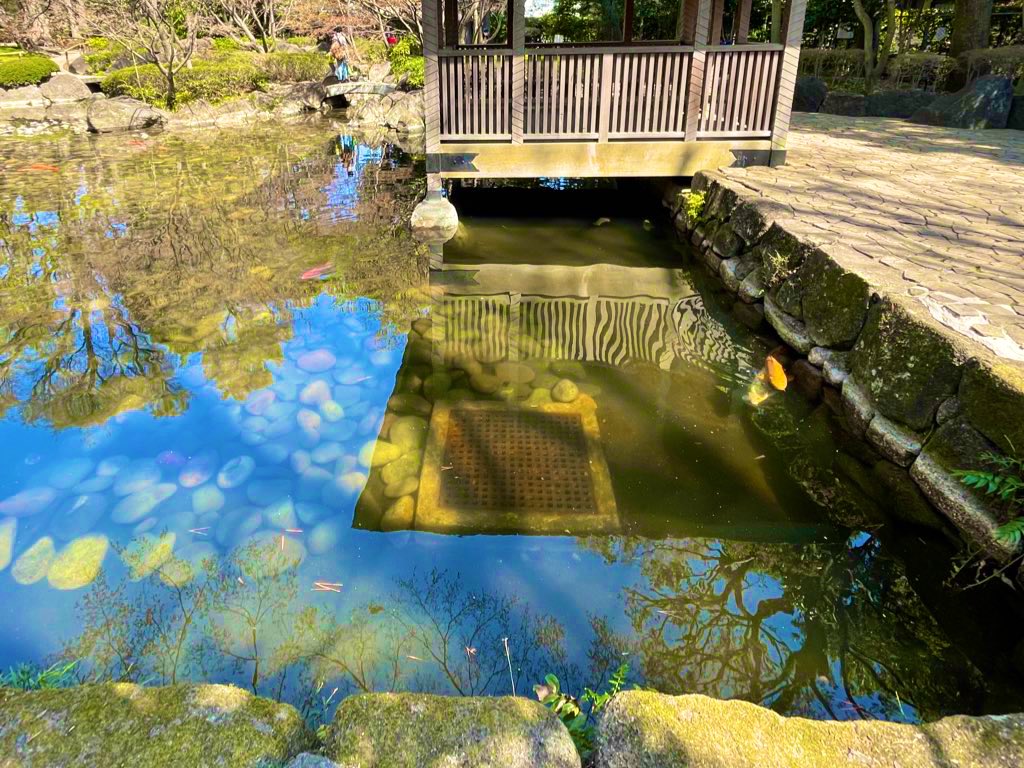 She stands in a beautiful park, but when she puts on her glasses, there are Cursed Spirits!
It is a powerful image that makes use of the setting that she can not see the Cursed Spirits unless she wears glasses.

This park is recommended because it is free to enter and the Japanese garden is very beautiful.
It's beautiful in every season, but you can enjoy it even more in autumn when you can enjoy the autumn colors.

All the fans who visited this park seem to look into the pond with glasses.
They could see or not see Cursed Spirits …
Information
   address: 3 Chome-33-12 Ogikubo, Suginami City, Tokyo 167-0051
⑦Tokyo Sky Tree (東京スカイツリー)
@ Tokyo
Next is the scene of Satoru Gojo.
He is known within jujutsu society as the strongest jujutsu sorcerer.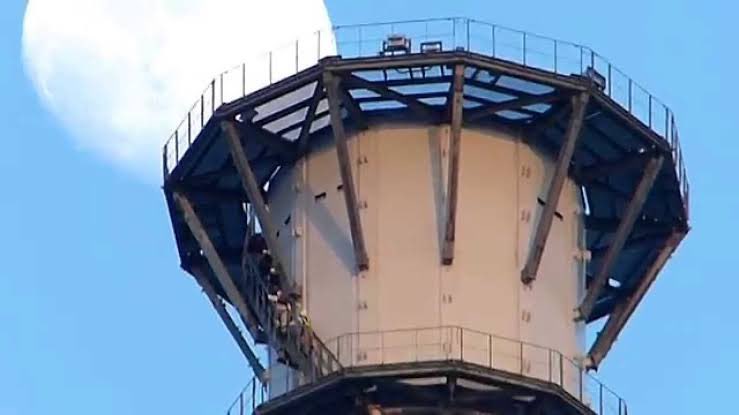 Although it is not clearly reflected, Gojo seems to be at the top of the Tokyo Sky Tree.
Kotoi bridge near the Tokyo Sky Tree is a psychic spot that is said to be "the scariest in Tokyo."
Many people were killed in the World War II air raid on Tokyo, and inspiring people couldn't even cross the bridge.
Information
   address: 1 Chome-1-2 Oshiage, Sumida City, Tokyo 131-8634
⑧Kamo Aquarium (加茂水族館)
@
Yamagata
The person who appears in the scene for a short time is "Junpei Yoshino".
The Kamo Aquarium, famous for its jellyfish, is located in Yamagata Prefecture.
The name of this aquarium is "jellyfish Dream Theater".
Junpei's Cursed technique is called "Orizuki", which manipulates the Shikigami of jellyfish.
This place may be used because of the commonality of the jellyfish.
Information
   address: Okubo-657-1 Imaizumi, Tsuruoka, Yamagata 997-1206
⑨Kichijoji Park Road (吉祥寺パークロード)
@ Tokyo
Mahito is on Kichijoji Park Road, which extends westward from the south exit of Kichijoji Station.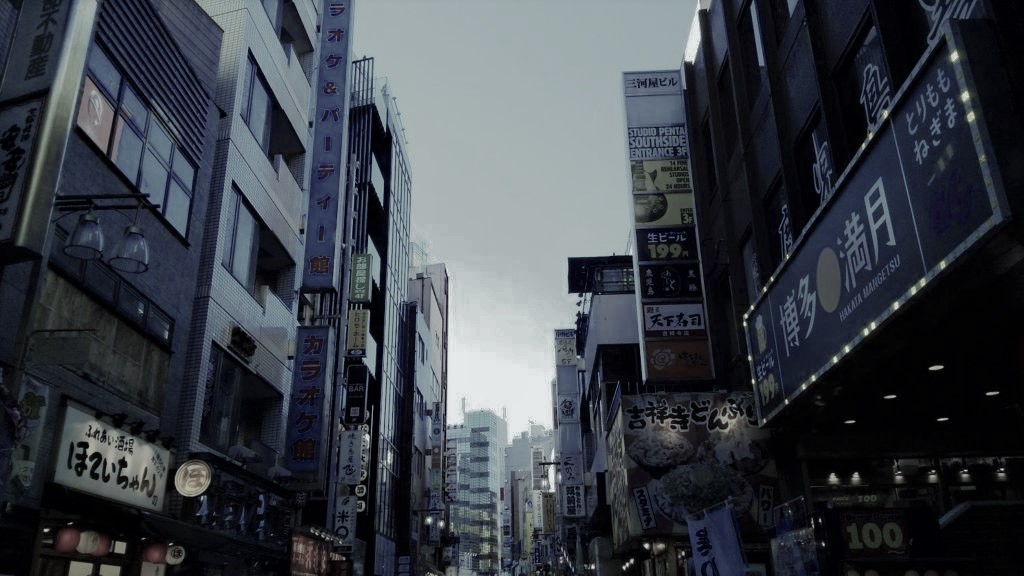 Kichijoji Park Road is a downtown area of Kichijoji.
It is said that ghosts appear in Inokashira Park near Kichijoji Park Road.
It matches as a place where the Cursed Spirits hide.

It may be difficult to take pictures with the same composition because of the heavy traffic …?
⑩Subaru Building Shinjuku Eye (スバルビル新宿の目)
@ Tokyo
The stage of the next scene is "Subaru Building Shinjuku Eye" in Shinjuku.
The character in this scene is Aoi Todo.
This work is a public art created by sculptor Yoshiko Miyashita in 1969.
The work is on the corner of the Shinjuku West Exit underground plaza toward the Tokyo Metropolitan Government Building.
Originally made for Subaru Building, the work remains even after the dismantling of Subaru Building and continues to exist as an icon at the west exit of Shinjuku.

In fact, "Shinjuku Eye" has an urban legend.
"There is a mysterious door near Shinjuku Eye, which leads to a secret room."
This started with Daijiro Morohoshi's science fiction novel "Dreaming Machine" set in Shinjuku, and rumors spread because "Shinjuku Eye" appeared as a place where the road leading to a secret place was hidden.
Information
   address: 1 Chome-7-1 Nishishinjuku, Shinjuku City, Tokyo 160-0023
⑩Shikoku Railway Company Dosan Line "Tsubojiri Station"
@ Tokushima
There is a scene of a rural station that appears only for a moment toward the end.
This is said to be Tsubojiri Station on the Shikoku Railway Company Dosan Line.
It is a scene where two girls appear.
Fans speculate that it may be a childhood Nobara Kugisaki with Saori, a friend of a childhood Nobara Kugisaki.

Tsubojiri Station is called the unexplored region of the Dosan Line and is surrounded by wild mountains.
It is difficult to visit because of the pilgrimage to the sacred place, but if you are interested, please go on an expedition.
Information
   address: Tatsutani Ikedacho Nishiyama, Miyoshi, Tokushima 778-0040
This time, the sacred sites of Jujutsu Kaisen have been summarized.
In Jujutsu Kaisen, the actual place is drawn realistically even in the original manga.
If you have a sacred place that you are interested in, please come and visit us.
Alcoholic beverage Animal Anime Anime pilgrimage April Architecture Beverage Capital Area Cherry blossom Drink Festival Flower game Hokkaido Hokuriku Huge structure Izakaya Japanese bar Japanese culture JR Kansai Kumamoto Local ramen May Mountain Nature Night view Onsen Osaka Red Shopping Shrine Spring Station Summer Superb view Sushi Susukino Temple Tohoku Tokai Tokyo train Tuna Winter