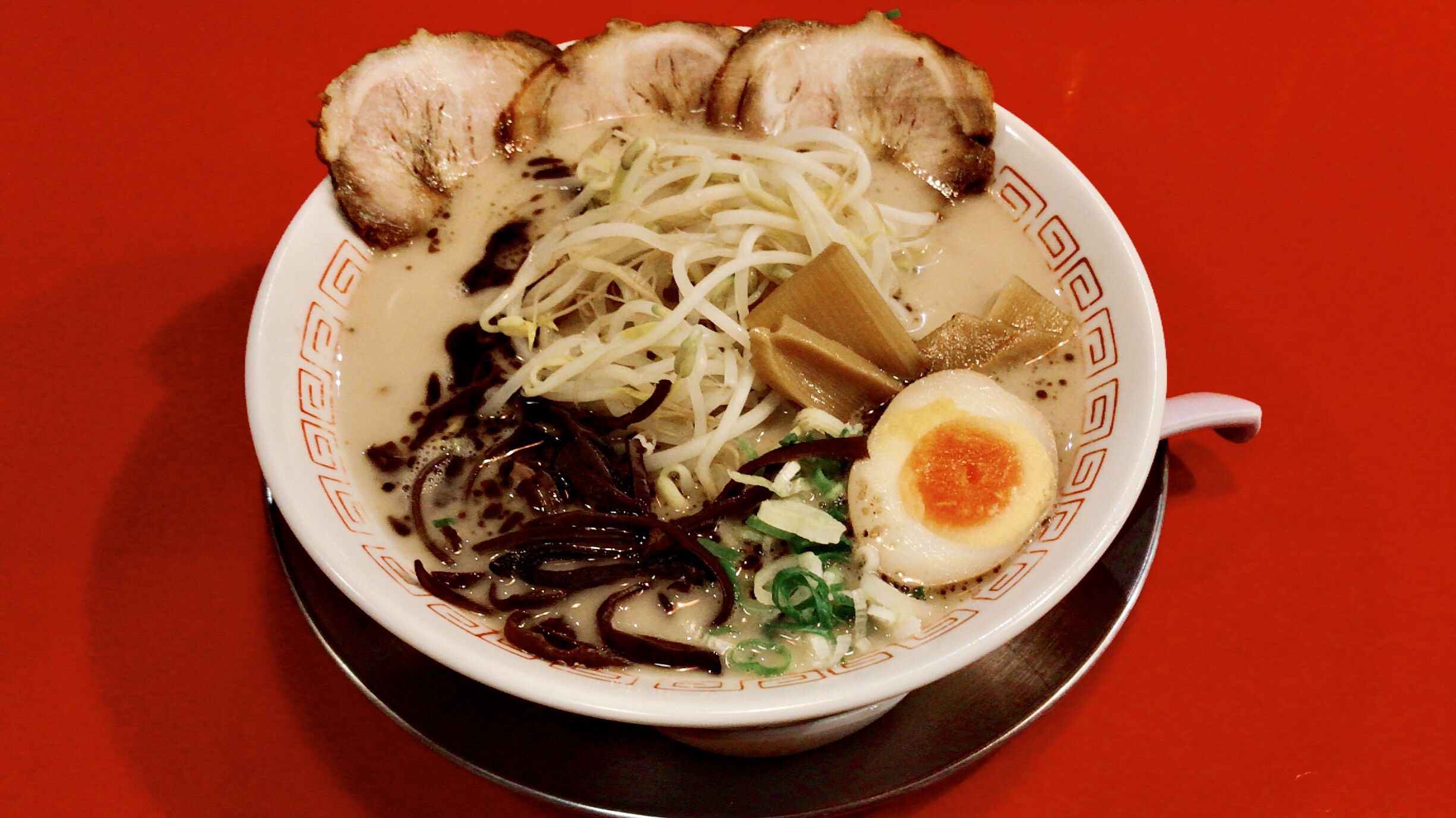 Kumamoto Ramen

Recommended Kumamoto Ramen Top3
Local ramen in Kumamaoto.
The ramen is one of the famous local ramen nationwide.
"Kumamoto ramen" soup is tonkotsu that has been cooked with chicken broth.
In addition, the soup tastes mild with burnt garlic and mar oil.

This article recommend the top 3 "Kumamaoto ramen".
1. Kokutei (黒亭)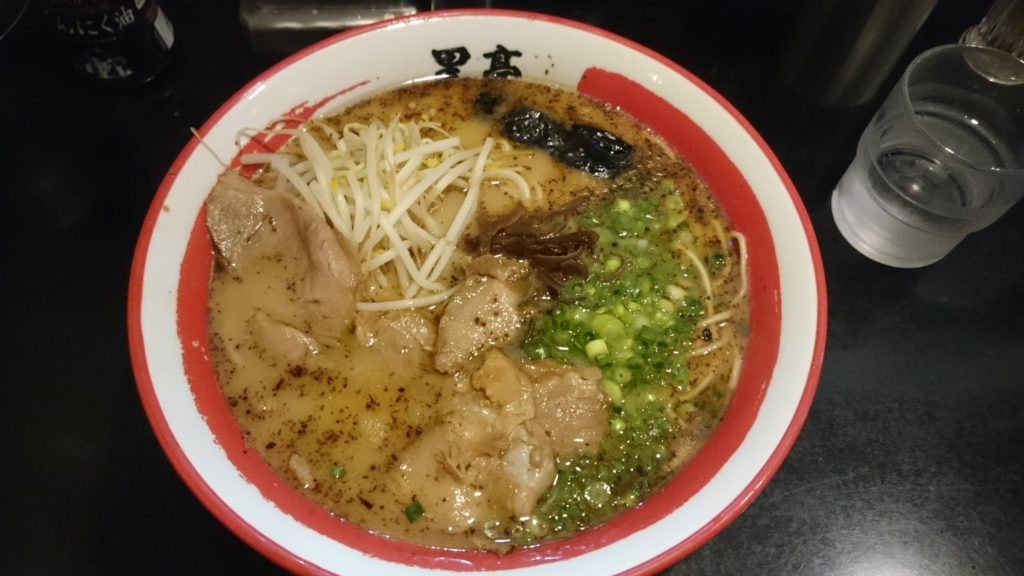 Everyone live in Kumamoto knows "Kokutei".
Burnt garlic oil is the best.
Noodles made by blending several types of flour.
The grilled pork cooked in a secret sauce is also excellent.
I want to eat it again and again!!
Kokutei (黒亭)
address : 2-chōme-1-23 Nihongi, Nishi-ku, Kumamoto, 860-0051

2. Tengaiten (天外天)
Tengaiten's ramen with a large amount of garlic chips is a rich in flavor but elegant tonkotsu soup.
It is delicious with crunchy fine noodles.
The grilled thick pork is well-cooked and the flavor explodes in your mouth.
Tengaiten (天外天)
address : 2−15, Anseimachi, Chūō-ku, Kumamoto, 860-0801

3. Akagumi ramen (ラーメン赤組)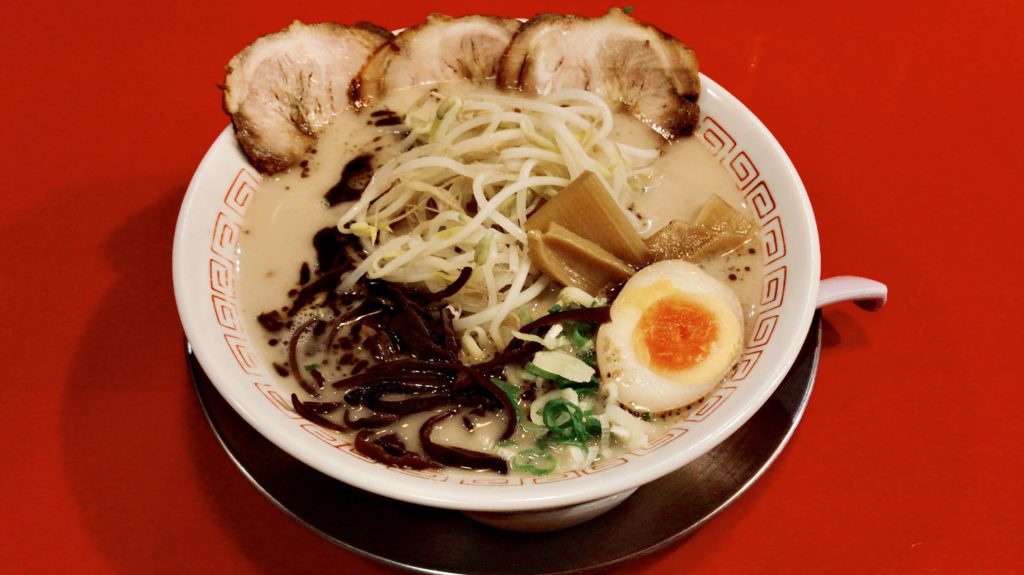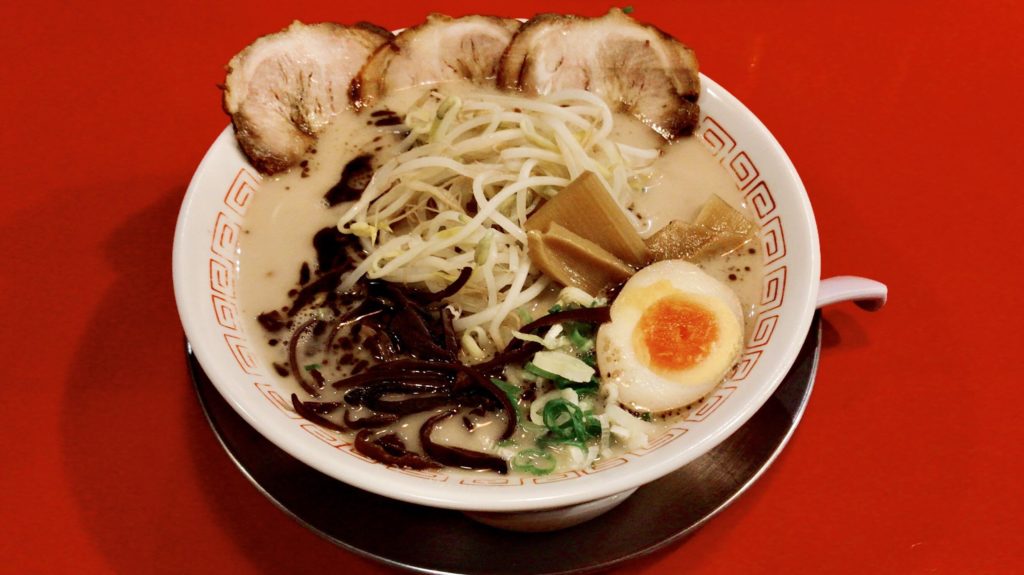 One of the famous shops of Kumamoto ramen.
The noodles and grilled pork are really filling.
This shop has value for money .
Close to Kumamoto Castle.
Akagumi ramen (ラーメン赤組)
address : 7-7-29 Kamitōrichō, Chūō-ku, Kumamoto, 860-0845


A must-visit place if you travel around Kumamoto!
Click here for the best hotels ⇒
Best Kumamoto hotels