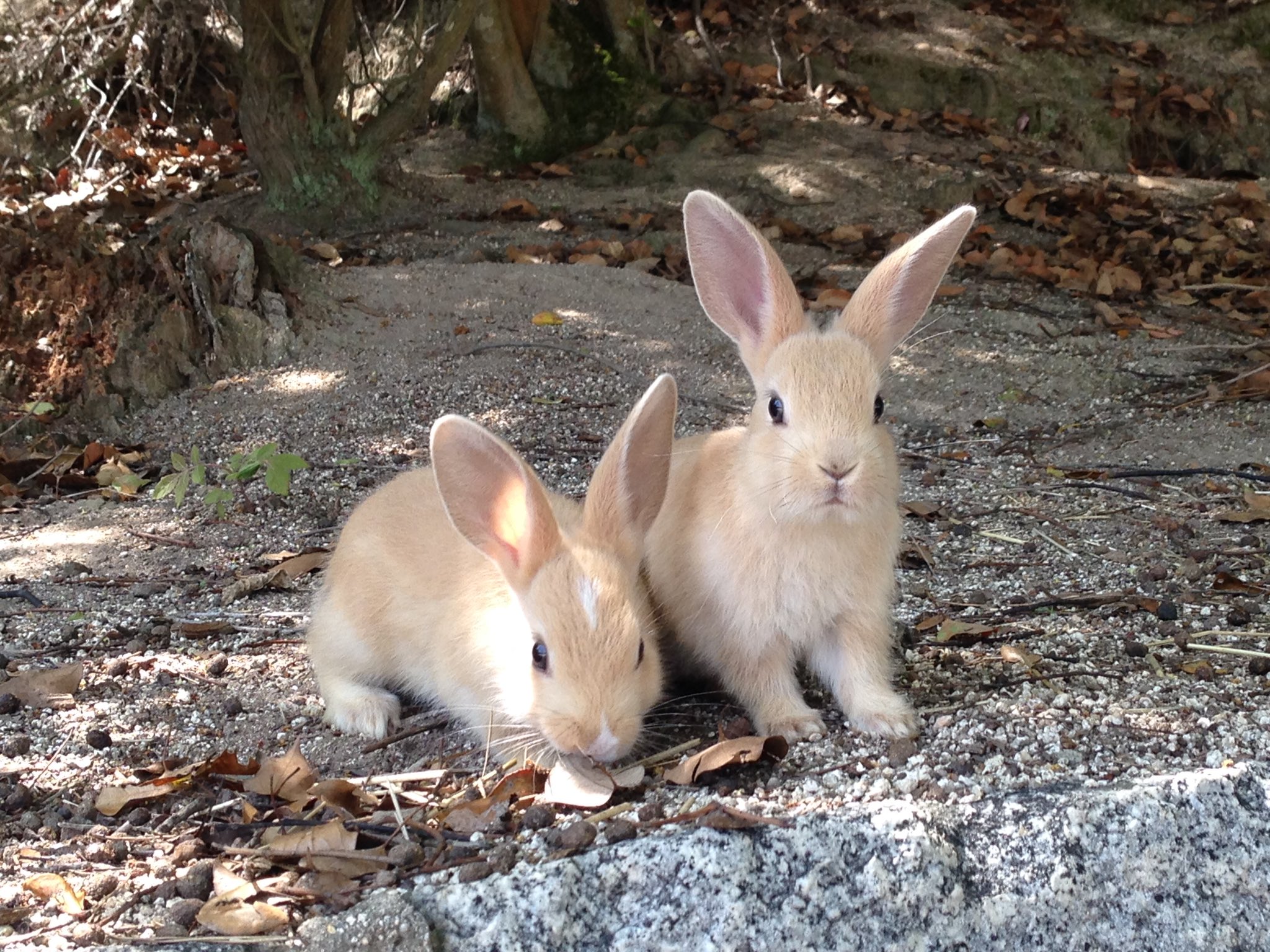 Okunoshima(大久野島) is a small island in the Inland Sea of Japan in Hiroshima Prefecture.

It is often called "Rabbit Island" because of the numerous feral rabbits that roam the island.
There are more than 700 wild rabbits on the island, and many tourists visit throughout the year.


Cute rabbits!!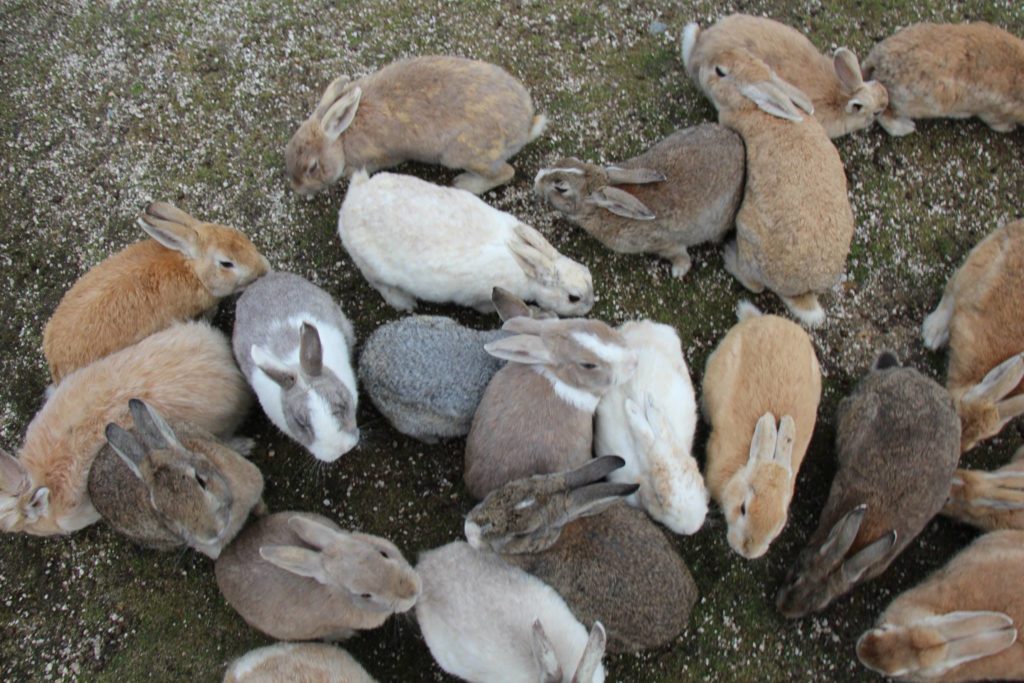 When you drop the bait, the rabbits gather at your side.
There are various patterns and colors of rabbit hair.
There are various personalities, such as people who are used to it and people who are not.


Request from the rabbit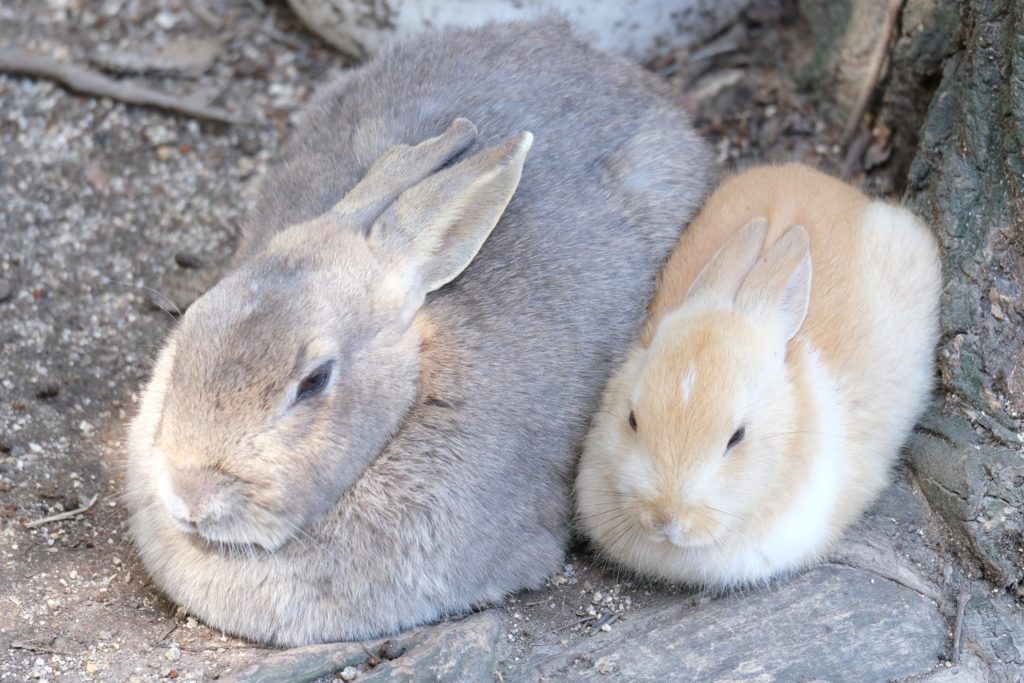 Rabbit-related products are sold at convenience stores and supermarkets near Tadanoumi Port and Tadanoumi Station.
Rabbit food is not sold in Okunoshima.
Unlike humans, rabbits eat a variety of foods, and they lose their physical condition.
Don't give sweets, bread, leeks or other vegetables to a rabbit.
Be sure to check out the rabbit related items before you go to the island.
Also, rabbits are weak animals.
Don't chase around or hug yourself as it can cause stress and breaks or injures you.
If you get sick or injured, you will not be able to live in the wild environment.


How to access
Access from Hiroshima station: about 2 hour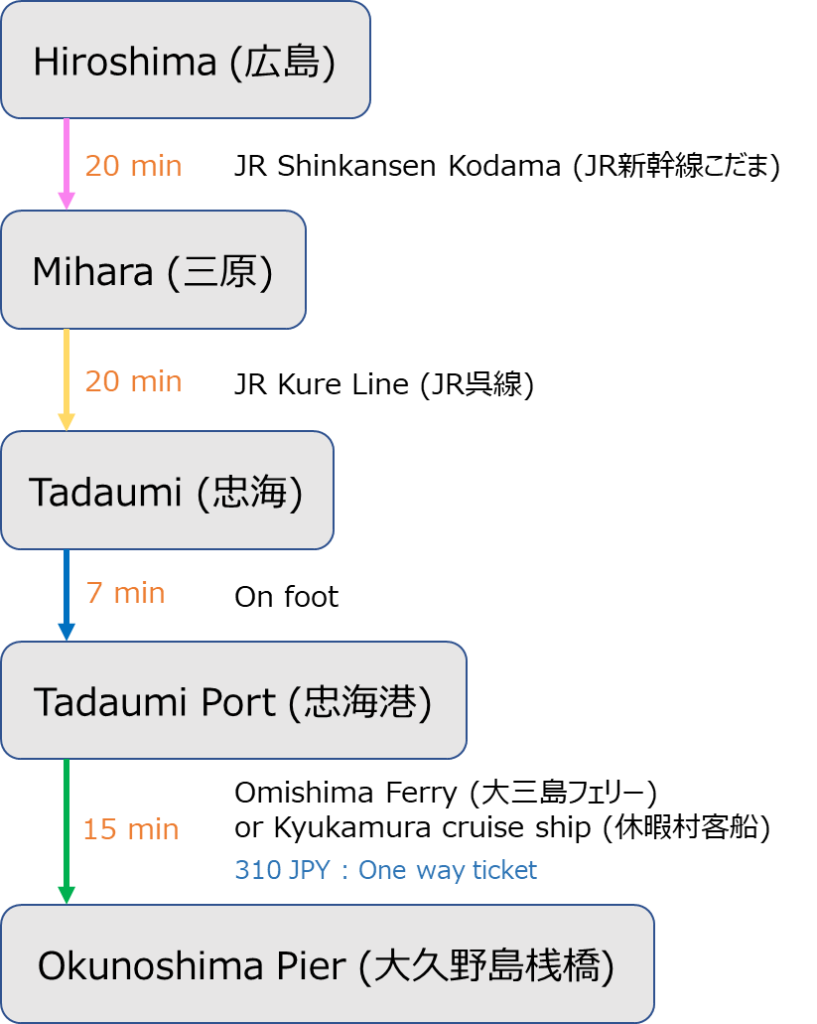 There are two types of boats that cross Okunoshima, so please board either the Kyukamura passenger boat or the Omishima Ferry, which connects Omishima and Tadanoumi.
・Click here for weekday timetable
・Click here for Saturday, Sunday and public holiday timetables
A must-visit place if you travel around Hiroshima!
Click here for the best hotels ⇒
Hotel Reservation