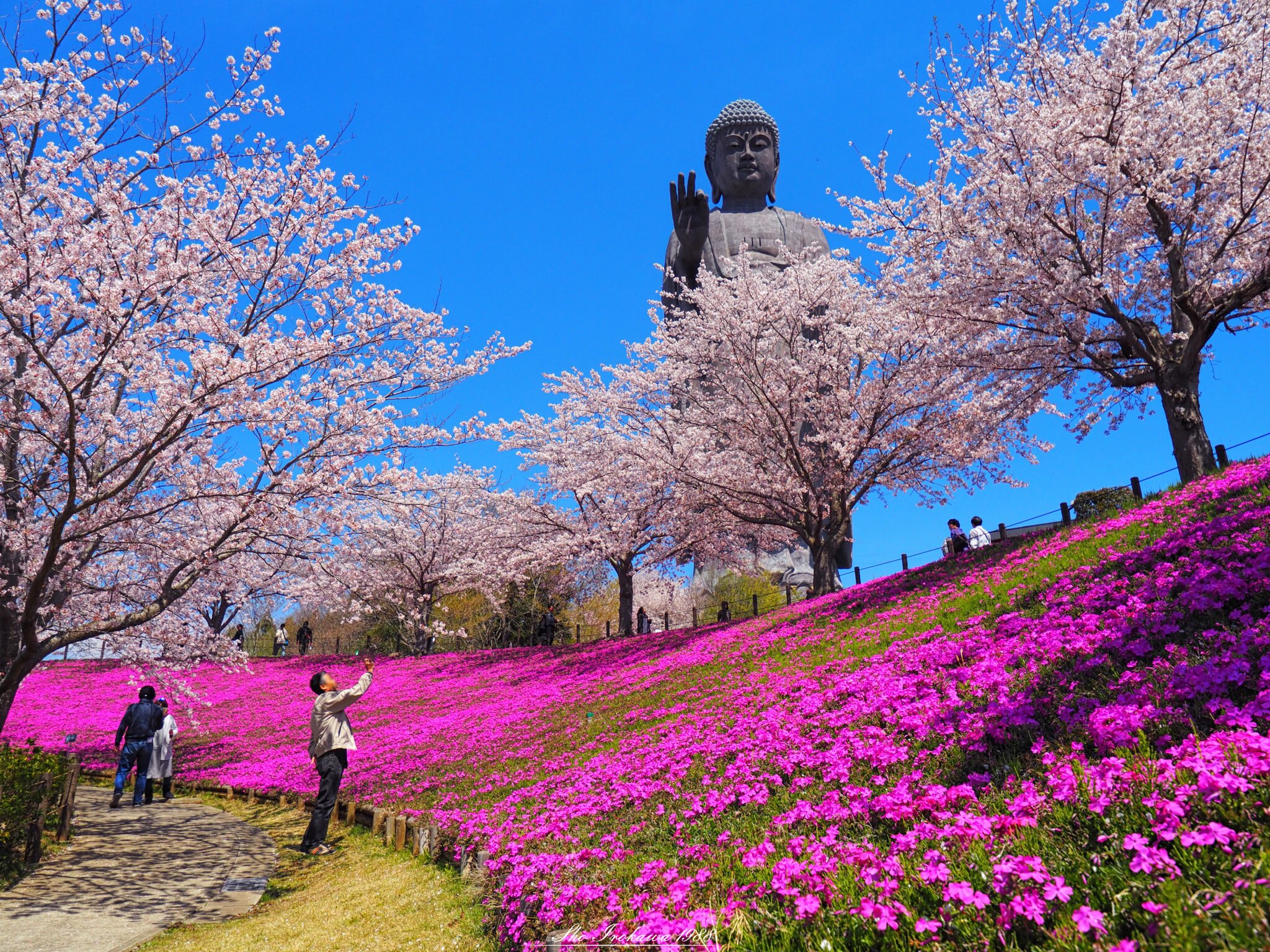 In Ushiku City, Ibaraki Prefecture, there is the world's largest bronze statue, Ushiku Daibutsu (牛久大仏), with a total height of 120 meters (statue height 100 meters, pedestal 20 meters).
It is also registered with Guinness as the "world's largest" bronze statue.


Ushiku Daibutsu basic data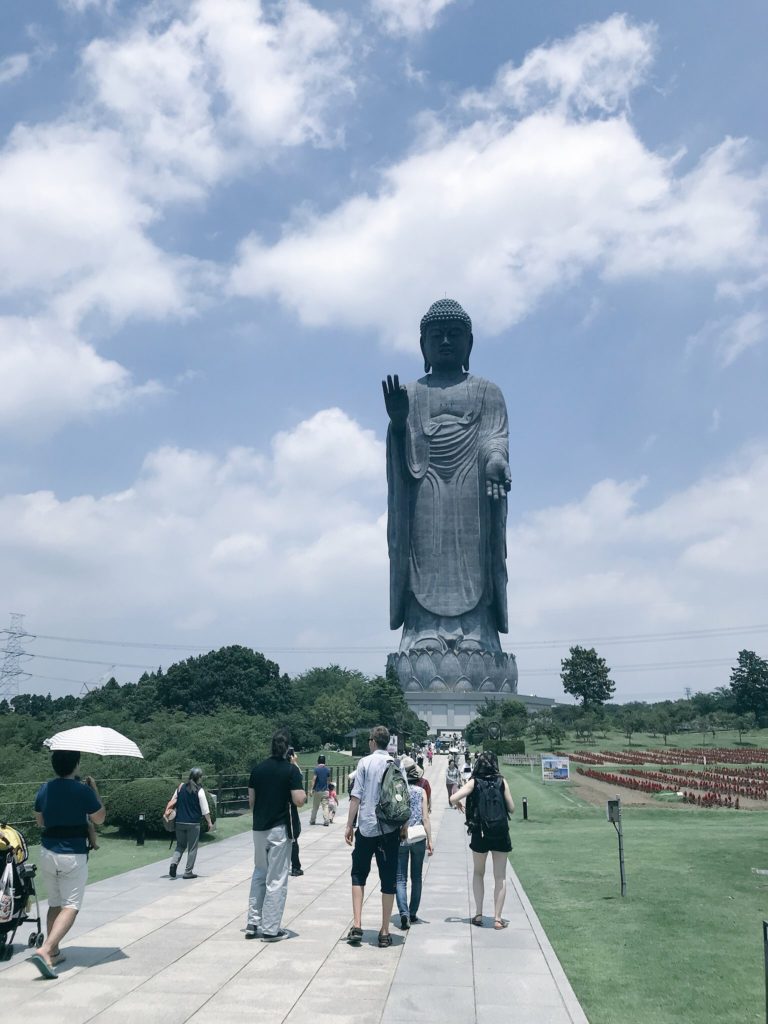 | | | |
| --- | --- | --- |
| | | |
| Ground height | | 120m |
| Gross weight | | 4,000t |
| Palm of left hand | | 18m |
| Eye length | | 2.5m |
| Nose height | | 1.2m |
| Mouth length | | 4.0m |
| Ear length | | 10.0m |
| Face size | | 20.0m |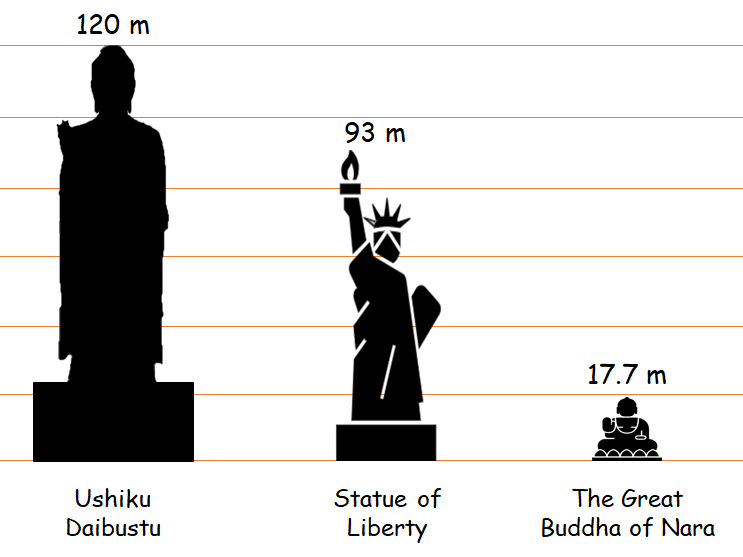 Why there is a Great Buddha in Ushiku city?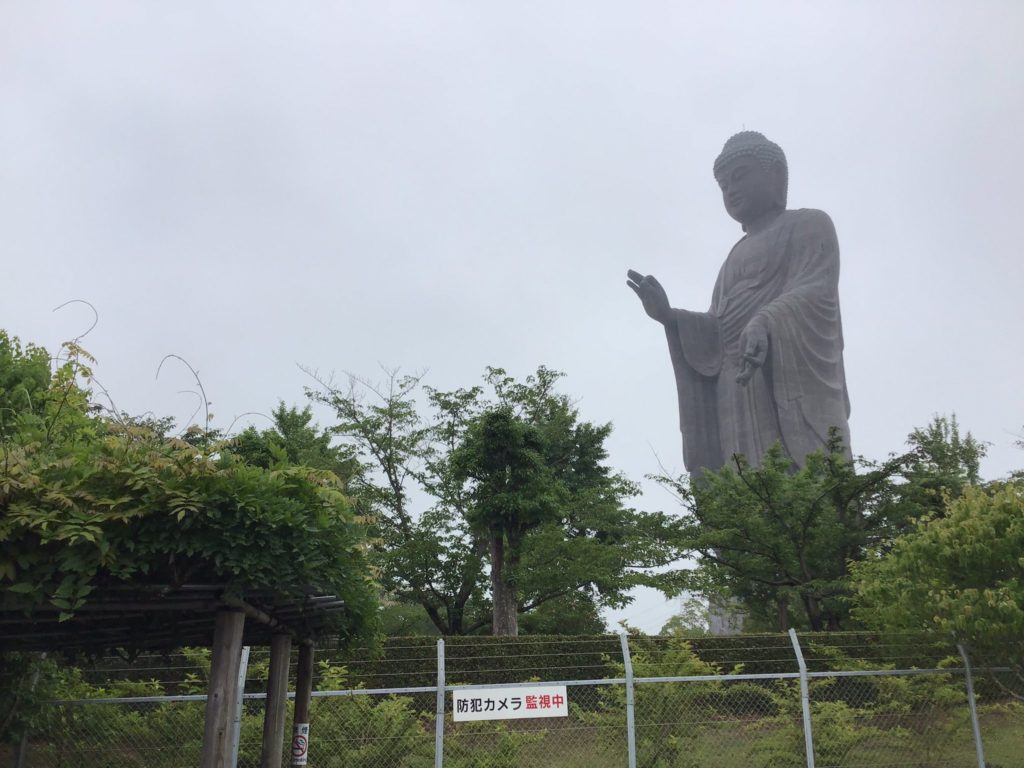 Ushiku Daibutsu is located in Ushiku City, in the southern part of Ibaraki Prefecture.
It is a great Buddha belonging to the Pure Land Buddhism.
The Great Buddha was built in 1993 because the founder of the Pure Land Buddhism, Shinran (親鸞), was associated with the land of Ushiku.
The height of Ushiku Daibutsu, which is 120m, is actually a number related to the Pure Land Buddhism.
"Amida Nyorai" is said to be the main deity of the Pure Land Buddhism.
Amida Nyorai is said to emit twelve lights to illuminate everything, and the number of twelve led to a 120m Great Buddha.


Inside the Ushiku Daibutsu?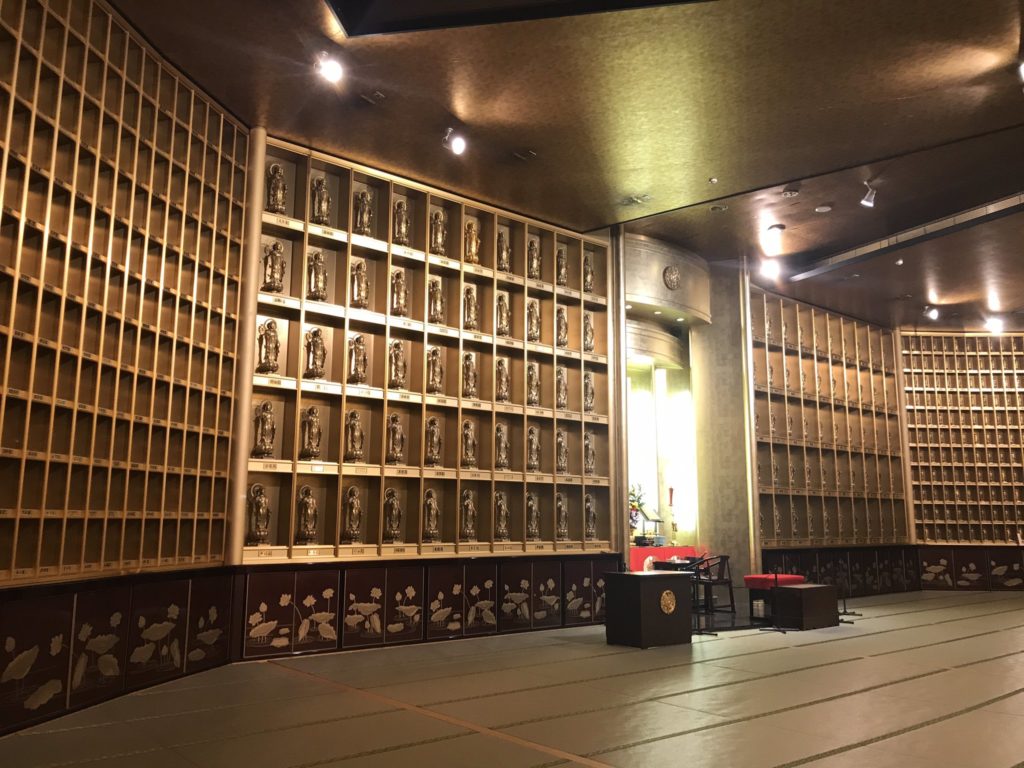 You can enter the Ushiku Daibutsu by paying the admission fee.
The interior is divided into 5 layers, and there are rooms and an observation deck where you can experience the sutras.

Each floor creates a fantastic world and is full of calm silence and relief.
Visitors can get up to the chest with a height of 85 m by elevator, and you can enjoy the view below your eyes from the observation windows installed on all sides.
Access
■ Ushiku Daibutsu (牛久大仏)
address: 2083 Kunocho, Ushiku, Ibaraki
open: 9:30 close: 16:30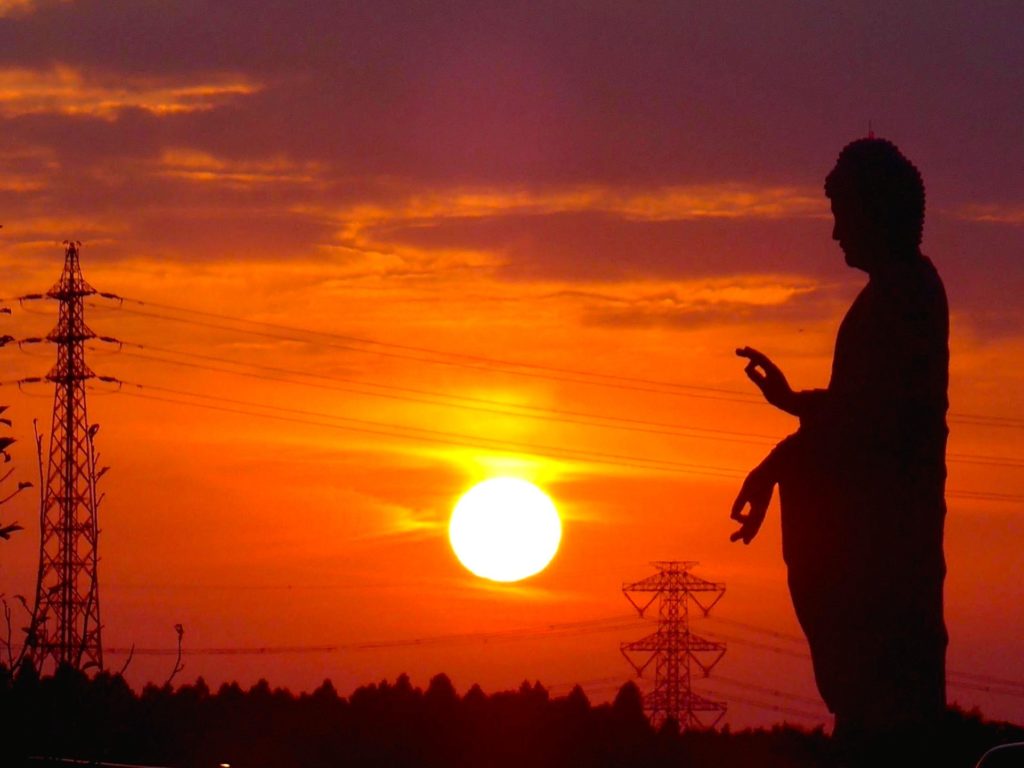 A must-visit place if you travel around Ibaraki!
Let's stay in Ibaraki! Click here for the best hotels ⇒
Best hotel
Alcoholic beverage Animal Anime Anime pilgrimage April Architecture Beverage Capital Area Cherry blossom Drink Festival Flower game Hokkaido Hokuriku Huge structure Izakaya Japanese bar Japanese culture JR Kansai Kumamoto Local ramen May Mountain Nature Night view Onsen Osaka Red Shopping Shrine Spring Station Summer Superb view Sushi Susukino Temple Tohoku Tokai Tokyo train Tuna Winter