"Kusatsu Onsen" is a large hot spring area with a symbol of Yubatake, where hot smoke rises.
The Yubatake source has a pH value of 2.1 and boasts one of the most acidic properties in Japan.


About Kusatsu Onsen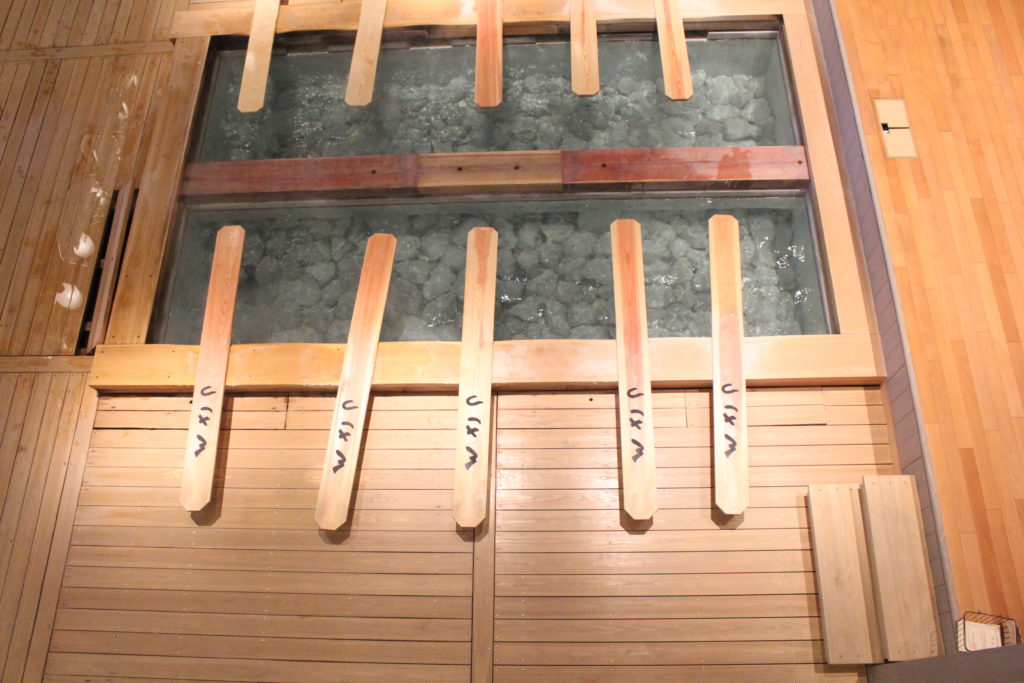 Kusatsu Onsen in Gunma Prefecture. It can be accessed in 3 hours from Tokyo and has been popular as a famous Japanese hot spring for a long time.

The town where you can see the fumes is like a hot spring theme park.
It is recommended that you spend a leisurely time at the inn, visit the hot springs, and enjoy the hot spring gourmet food.
Kusatsu Onsen's tourist spots are the symbolic Yubatake, and the scent of sulfur spreads out and 4,000 liters of hot springs sprout per minute.
There are a number of accommodation facilities that offer good beauty and health services, such as a large public bath, an open-air bath, a bedrock bath, and an esthetic salon.
The plans are fulfilling and the atmosphere is perfect.


Walk and eat spots
After enjoying the main hot spring, how about a delicious gourmet food?
A long-established soba restaurant that has been open in Kusatsu for over 100 years, a hot spring steamed bun that you can enjoy freshly steamed after a walk, a hot spring egg and a skewered river fish, and a variety of Kusatsu Onsen's specialty gourmet foods!

Here are 3 recommended shops

1.Matsumura Manju (松むら饅頭)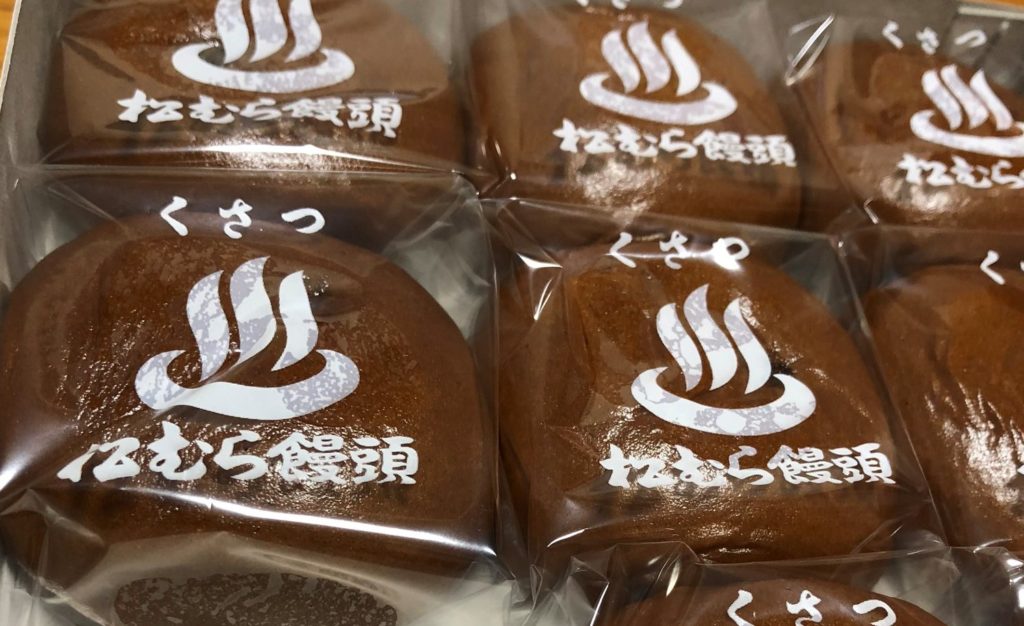 If you say Kusatsu, you can't miss that shop, Matsumura Manju (松むら饅頭).
The fluffy sweetness spreads throughout your mouth.
At the store, you can get steamed buns.
It is the perfect starting point for eating.

2.Yakitori Shizuka (やきとり 静)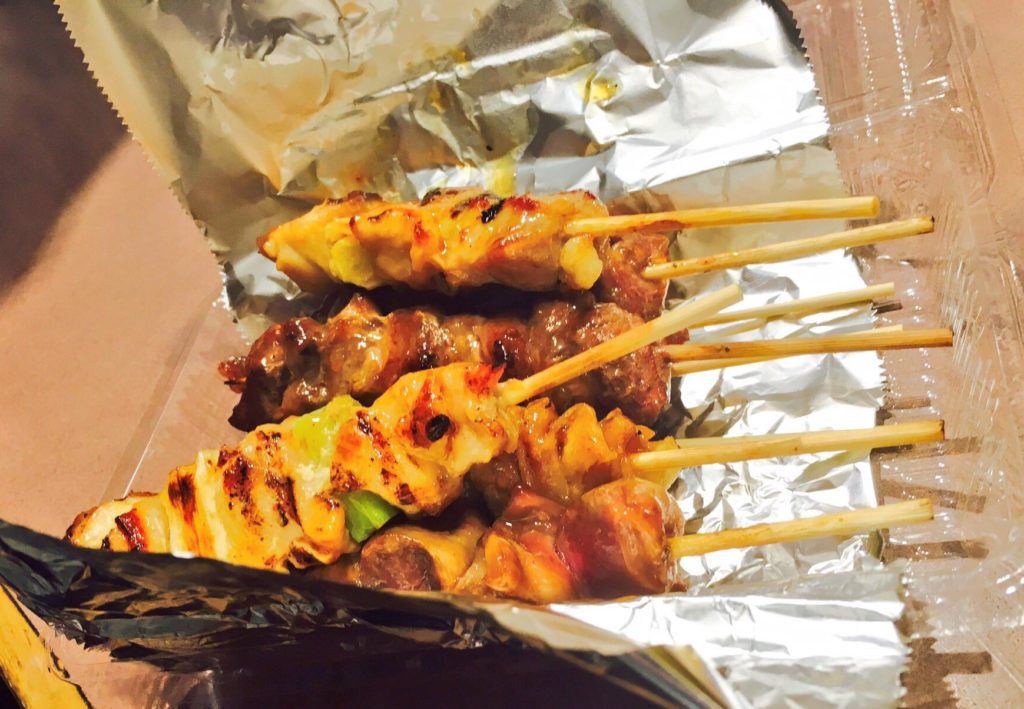 Yakitori Shizuka (やきとり 静), located near the Yubatake in Kusatsu Onsen, is a yakitori restaurant that specializes in takeout.
Yakitori, which is easy to eat, is recommended, and it is a popular store where you can already wait in line when the restaurant opens at 15:00.
You can eat it while you're exploring the hot spring town of Kusatsu, or enjoy the beer and sake at the inn.
Yakitori Shizuka (やきとり 静)
adress: 396 Kusatsu Agatsuma-gun Gunma
open: 15:00 close: 22:00
closed: Wednesday

3.Yoritomo (頼朝)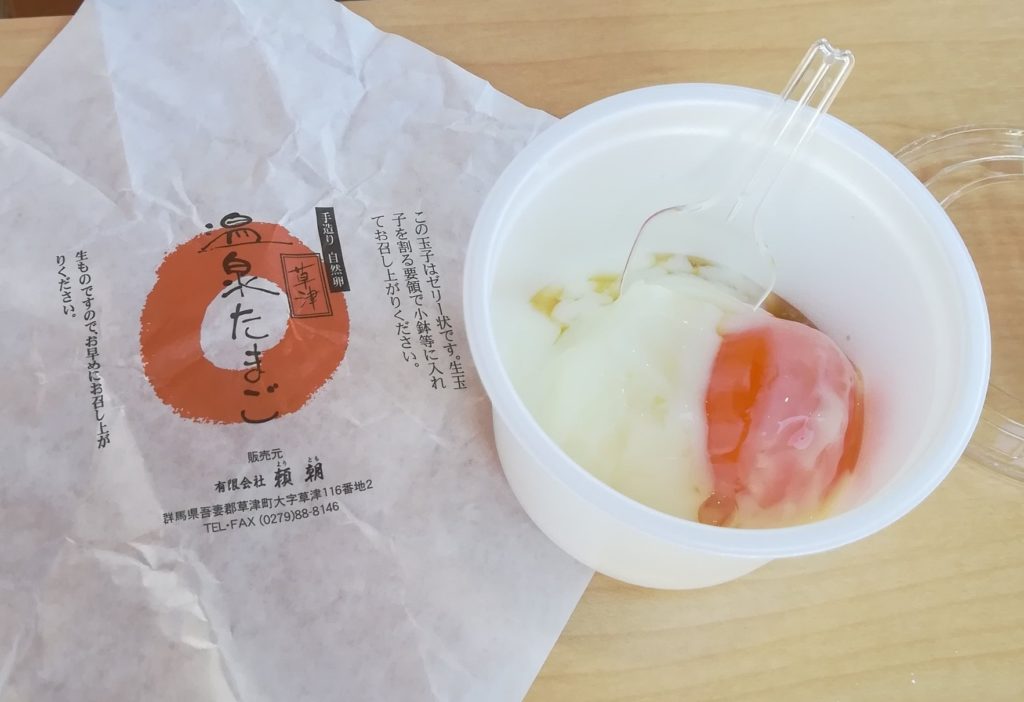 Yoritomo (頼朝) is a Japanese restaurant where you can enjoy hot spring eggs, one of the hot springs gourmet foods.
It is right in front of the Yubatake, and the sign of "Onsen Egg" is a landmark.
The cup has a sauce and a spoon, you can split the egg shell and sprinkle on the sauce to taste.
The white is smooth, the yolk has a moist texture, and when you taste it in front of the yubatake, you'll feel that you've come to a hot spring.
Yoritomo (頼朝)
adress: 116-2 Kusatsu Agatsuma-gun Gunma
open: 9:00 close: 21:00
closed: no fixed holidays

A must-visit place if you travel around Gunma!
Let's stay in Kusatsu, Gunma! Click here for the best hotels & ryokans ⇒
Best hotels & Ryokans
Alcoholic beverage Animal Anime Anime pilgrimage April Architecture Beverage Capital Area Cherry blossom Drink Festival Flower game Hokkaido Hokuriku Huge structure Izakaya Japanese bar Japanese culture JR Kansai Kumamoto Local ramen May Mountain Nature Night view Onsen Osaka Red Shopping Shrine Spring Station Summer Superb view Sushi Susukino Temple Tohoku Tokai Tokyo train Tuna Winter